Pacific Standard
The End of Ownership
Pacifc Standard magazine invited me to do a couple illustrations for their "The End of Ownership" article.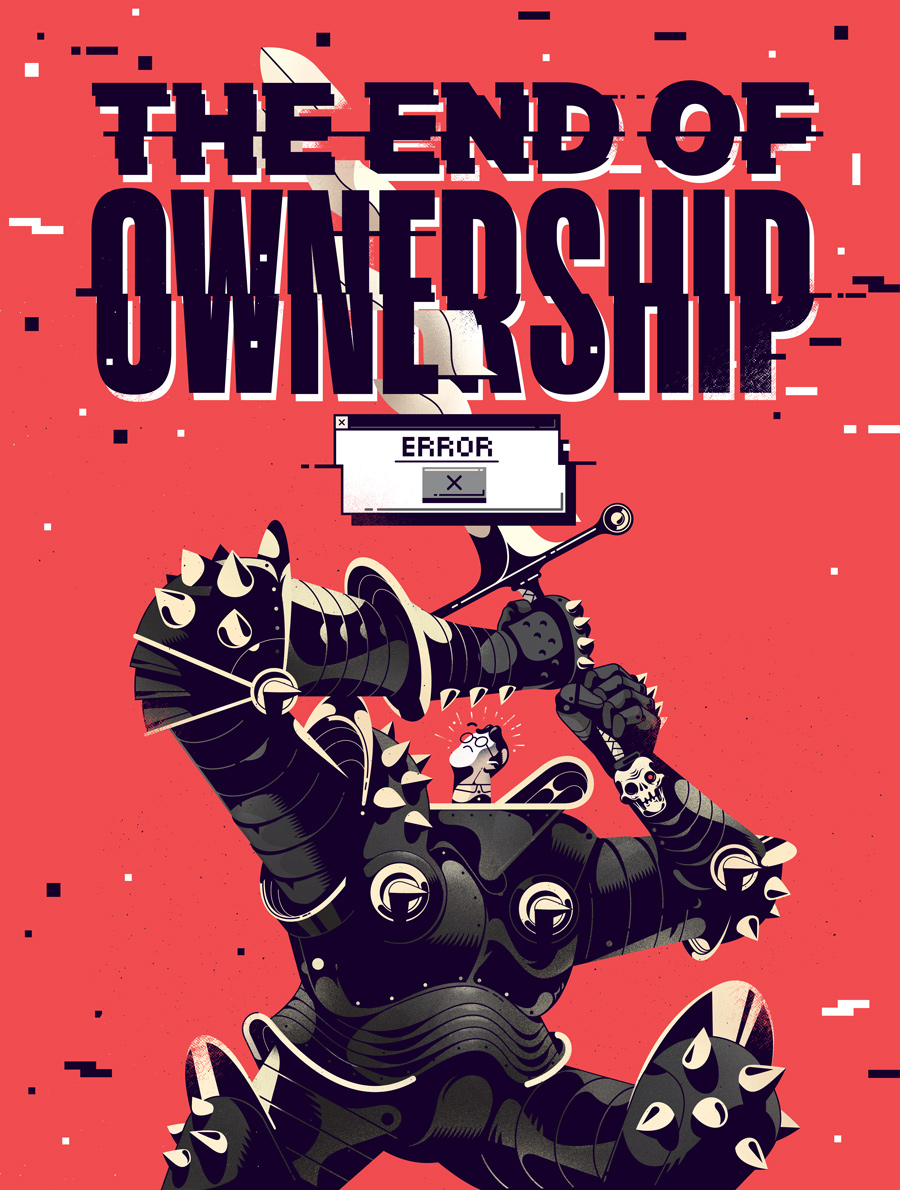 Process
The story deals with the legal consequences of the disappearance/theft of items bought in online games. I wanted to go for a huge armored warrior with his magic sword glitching out. The warrior is not wearing his helmet and you can see under the armor he's just a regular guy, looking not very happy. I also wanted to make a reference to the cover of the classic original D&D manual, with the red background.