Illustration for
Endpoints - the Elysium Health Journal
for their
"What Exactly Is a Dietary Supplement?"
article.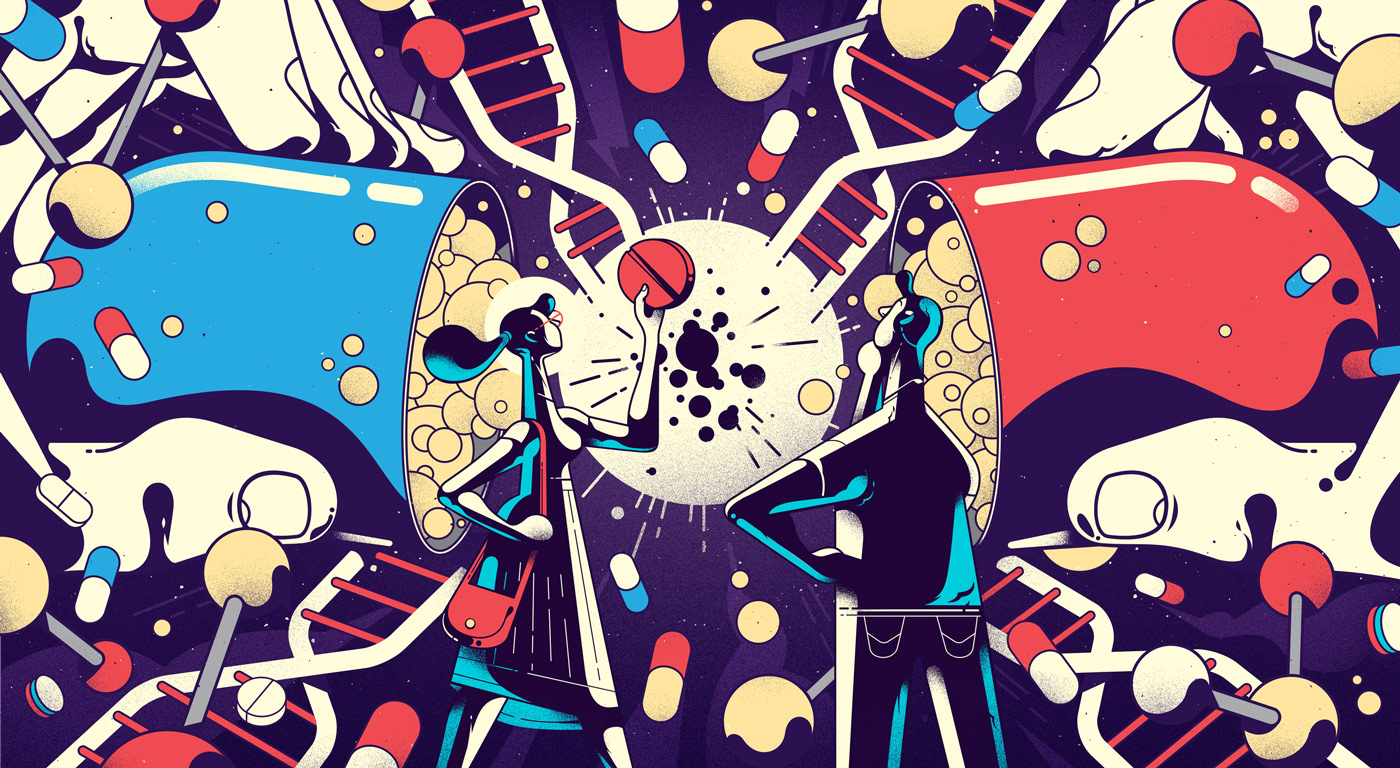 The article explains what dietary supplements are and my art director asked me for an image that showed people investigating them. I went for a quite literal approach, and sketched some rough options playing around with this idea.

My AD went for the last option, mixing the huge hands opening a pill and the couple analyzing its interior. From the rough sketch I defined the illustration better and figured out exactly what elements I wanted in the pill explosion. In the end I edited a lot of the elements out for clarity's sake, and added a more dramatic lighting.