A couple illlustrations for an article about choosing Fantasy Football players for 

ESPN Fantasy Football Guide 2016

. The art director asked me to create something fun for the topic, so I had the idea of drawing the players as action figures hanging from a supermarket shelf.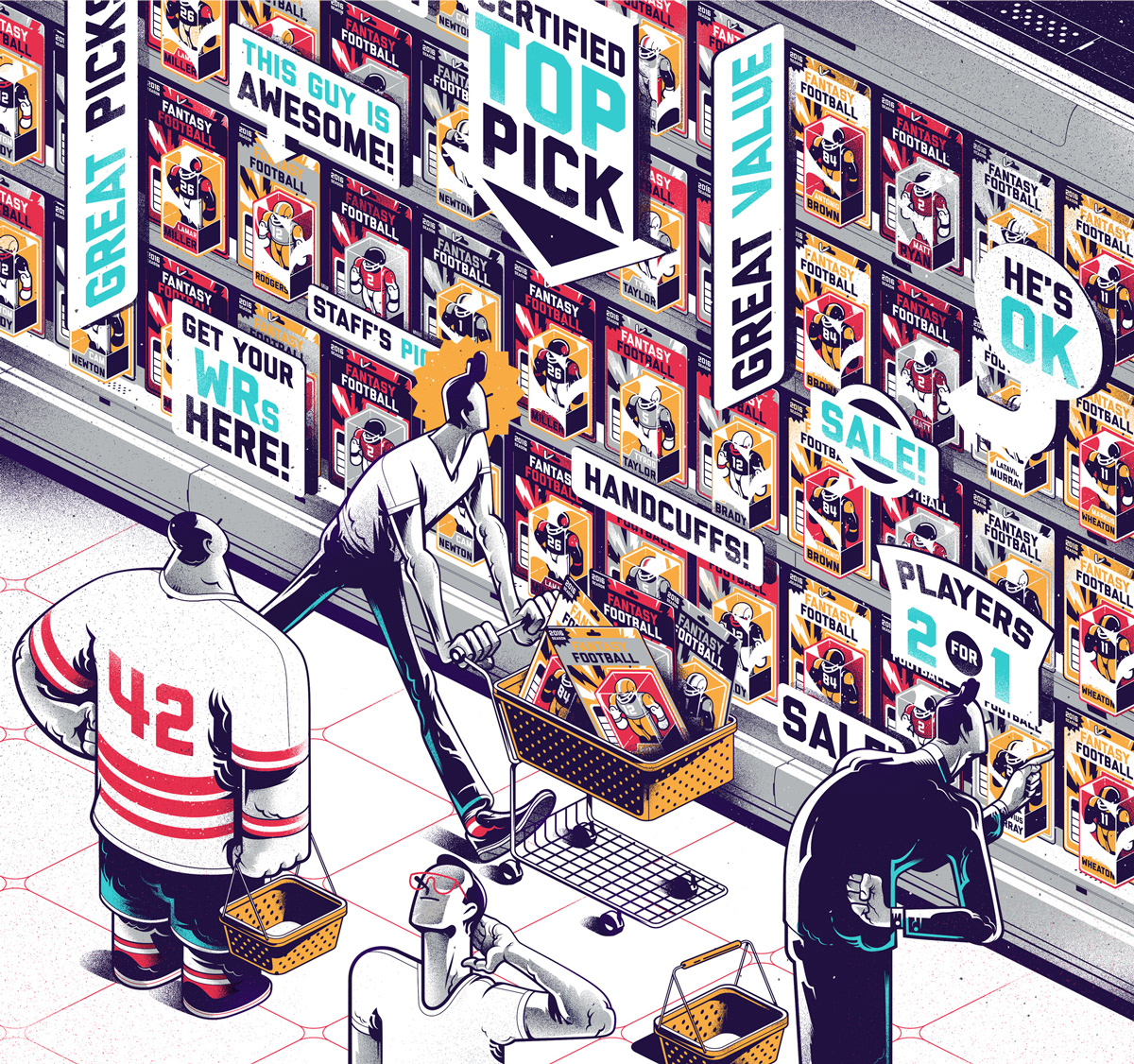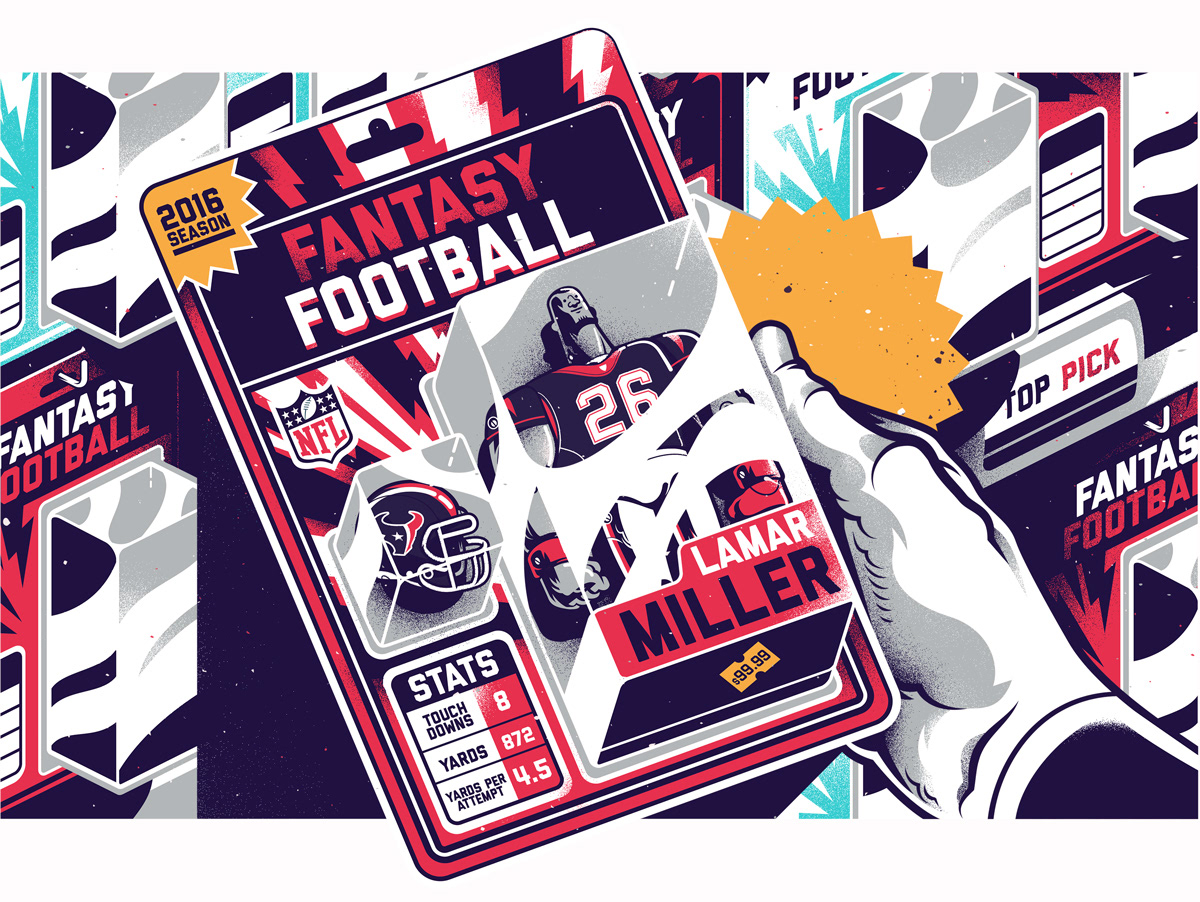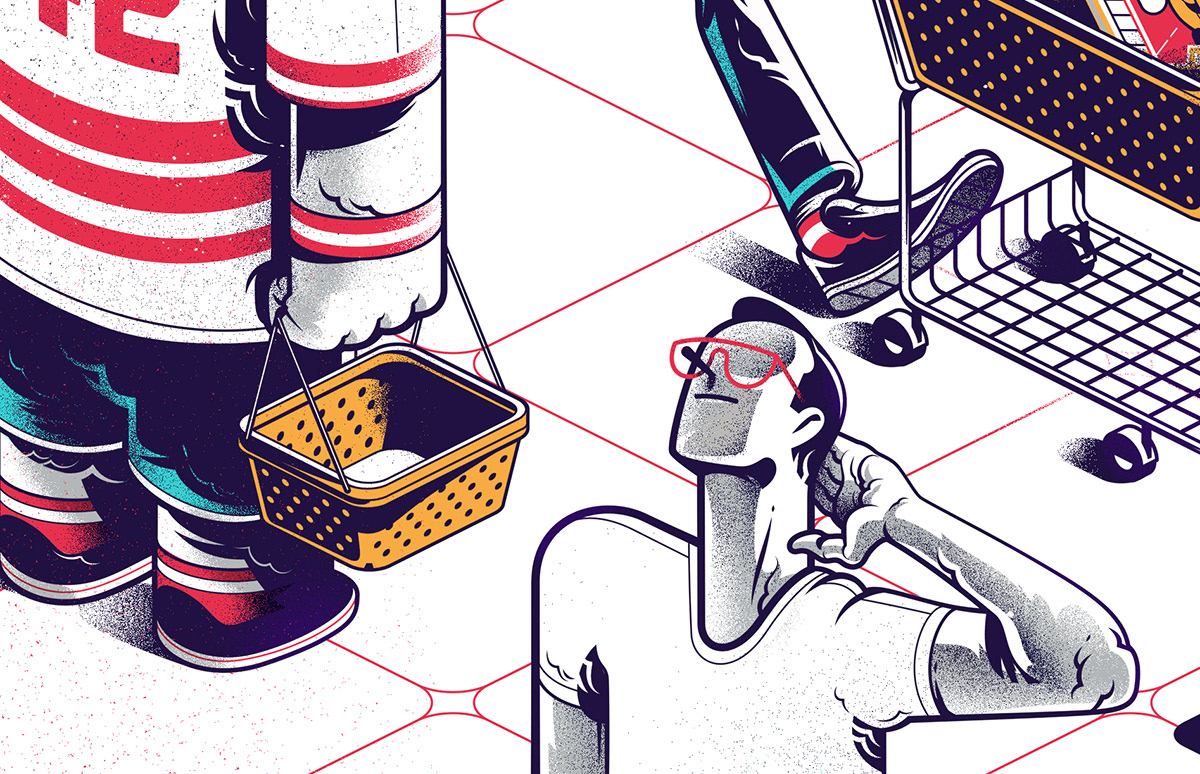 ____________________________________________________________________
The turnaround time for the sketches on this project was a bit tight, so I started with a couple options for the opener, one with an open shot of the alley and the other a close-up of one of the action figures.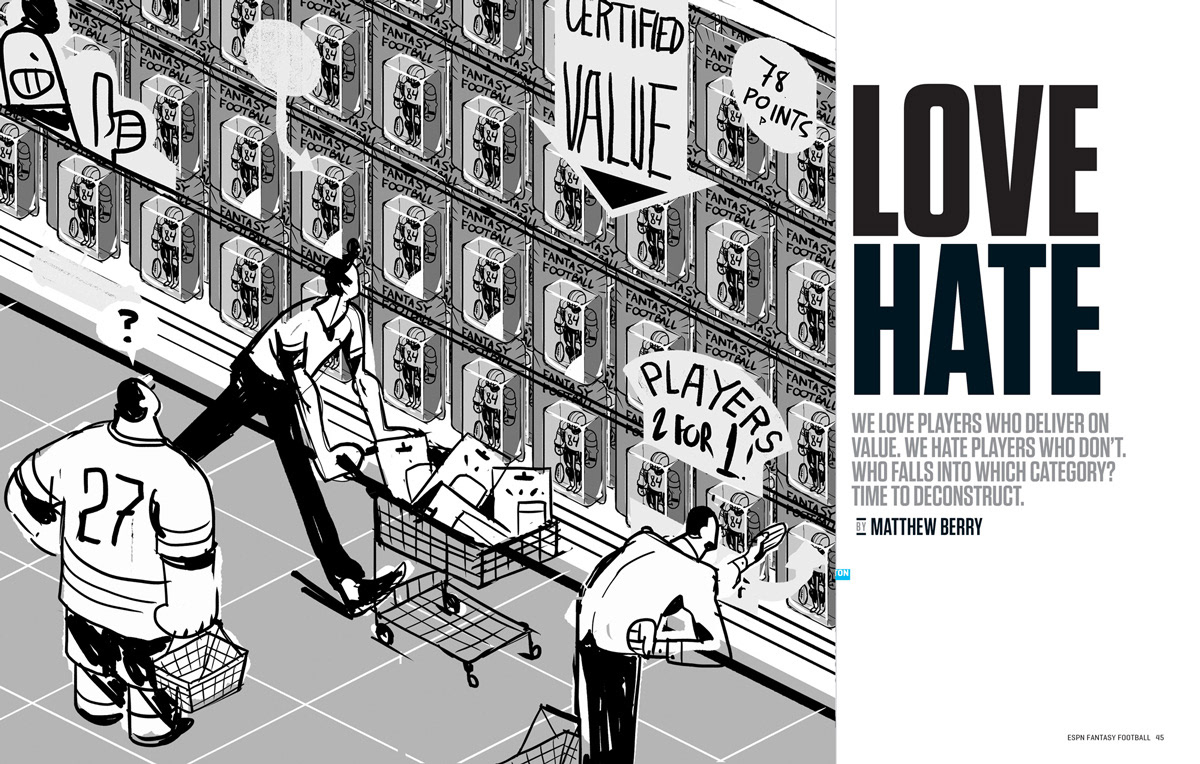 With the concept approved I proceeded to clean the first sketch and figure out how to make the idea of the shelves work whitout making the final image too confusing.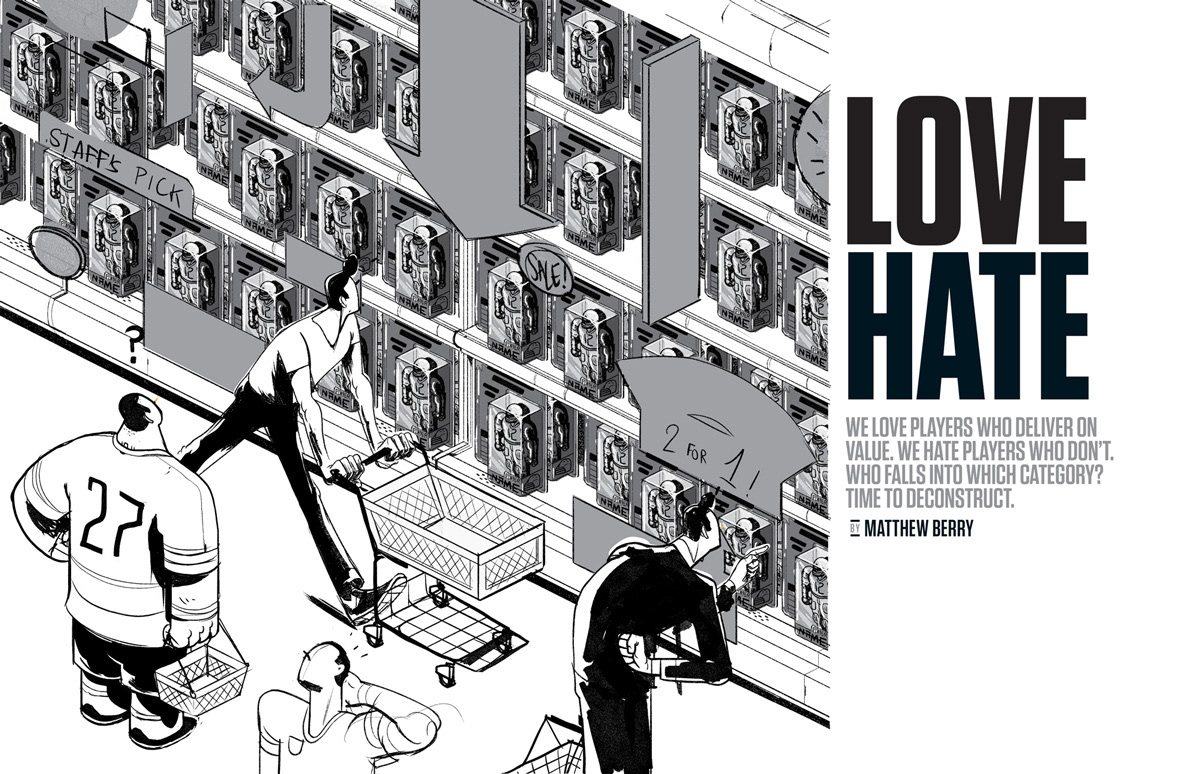 In the finishing stage I created an action figure package that was simple enough to become a pattern, but that still had enough detail to make it interesting. In the final illustration I used the plastic highlights to create more visual interest and not make the packages too "copy/paste". The client sent me a list of players to include in the illustration, their uniform colors had to be adapted to my limited color palette, but in the context I think they worked out well.  
The second illustration started as an option for the opener, and my client ended up asking me to turn it into a smaller illustration for the inside of the article.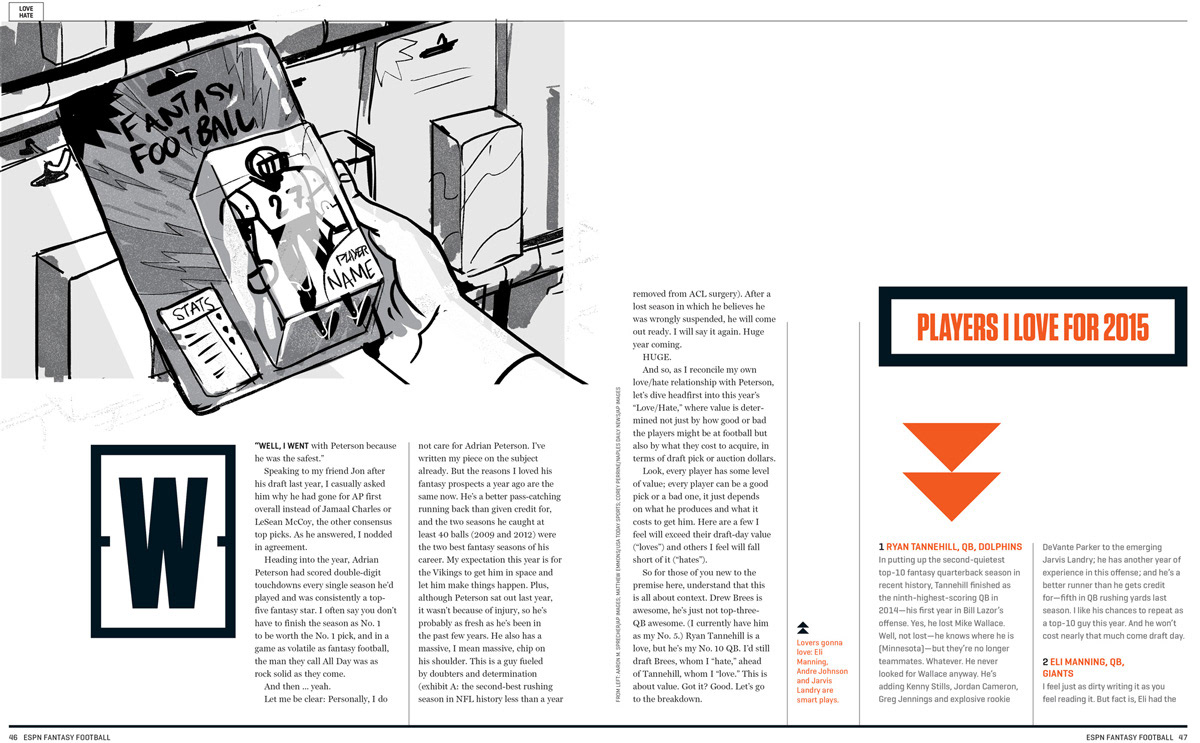 My art director asked me to draw a Lamar Miller figure, so in this one I removed his helmet to make him a bit more recognizable and added more details to the package. They also provided me with some actual player stats for the final.