Spot illustrations for ESPN Magazine's
"Ultimate Ranking"
from their October 2016 issue.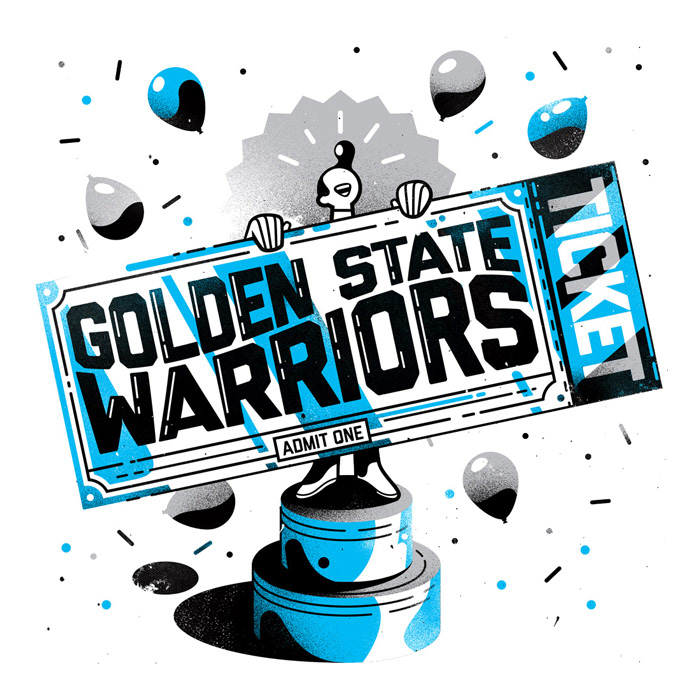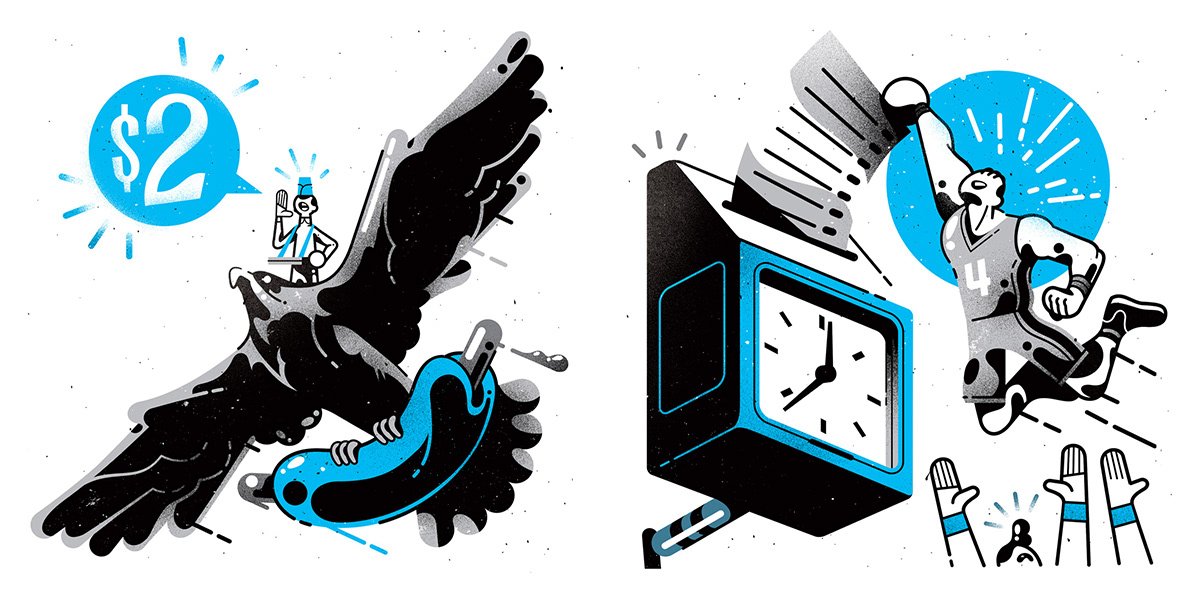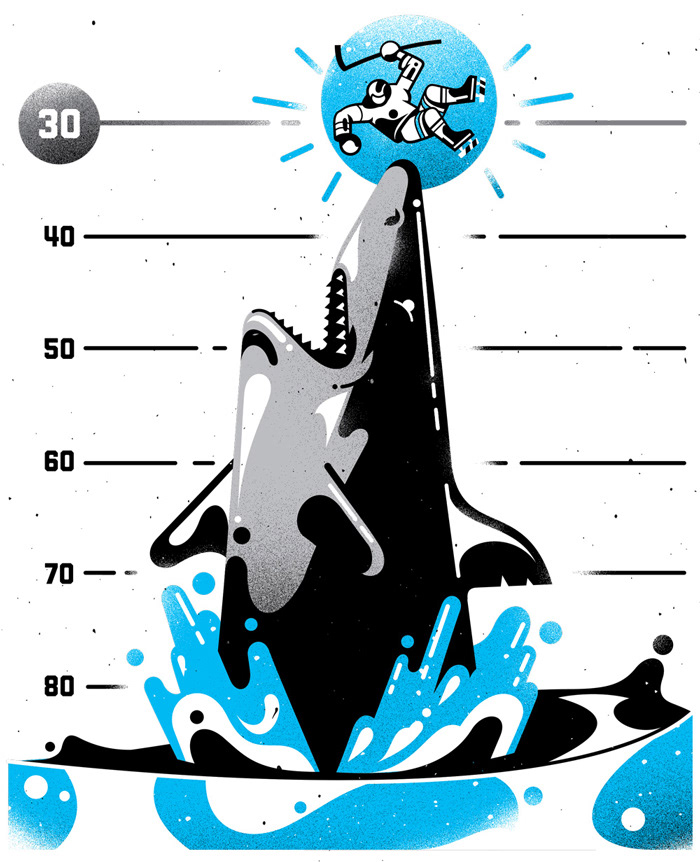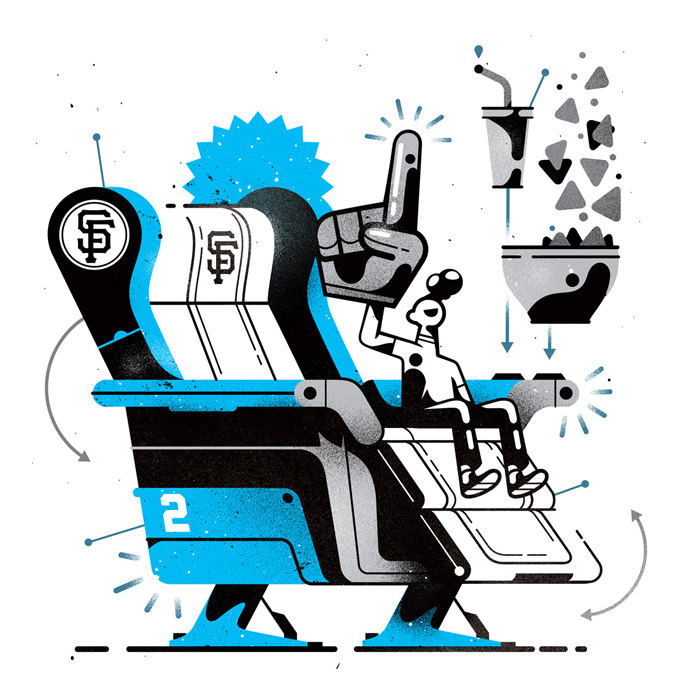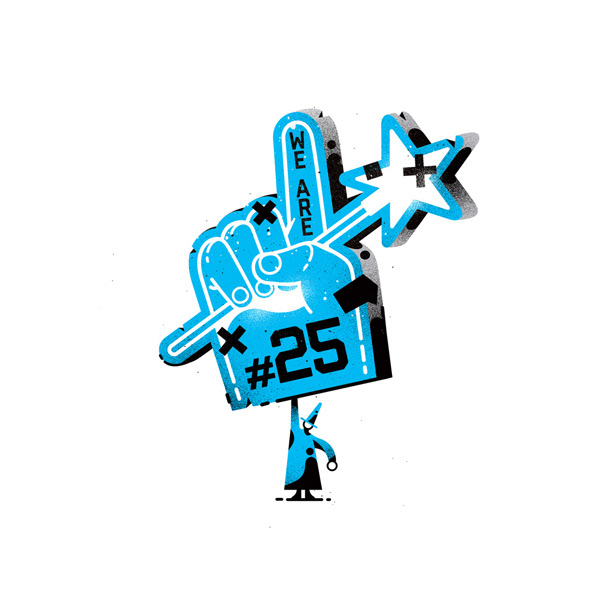 _____________________________________________
ESPN's "Ultimate Ranking" ranks teams from different sports based on very diverse factors, some very technical and serious, and some funny and silly. My AD provided me with the list and asked me to come up with images for some of them. I tried to work in a very classical editorial illustration look, with a limited color pallete and with less detail than usual, since these were printed in a small size. To give them a thematic unity, I played around with scale by having tiny characters interacting with huge elements in all of the illustrations.

Here are my sketches with some quick explanation on the topics:
The
San Jose Sharks
had the biggest changes in overall ranking from 2015 to 2016. The
San Francisco Giants
ranked No. 2 in having a great stadium.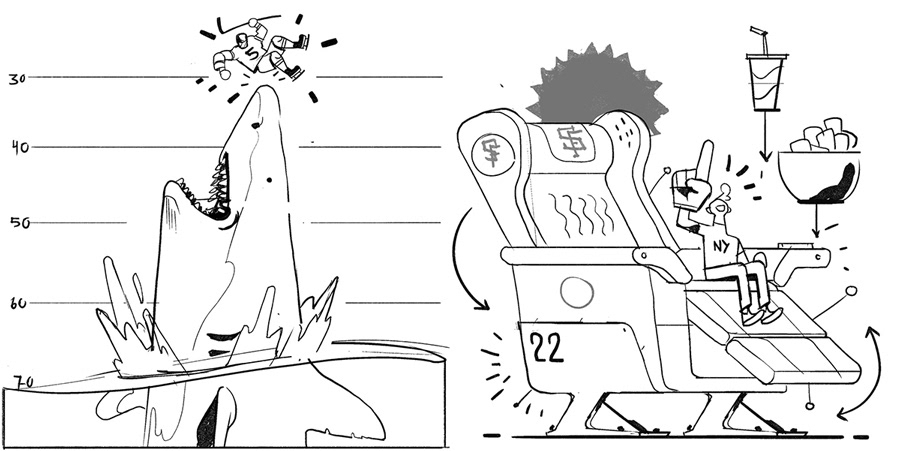 The
San Antonio Spurs 
ranked No.1 in "Players who always give their best effort". The
San Francisco 49ers
fans see their owners as the most dishonest.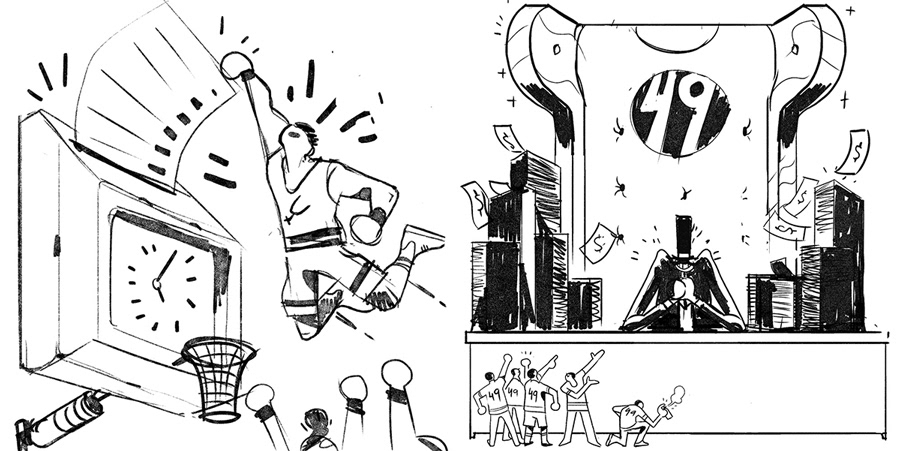 New York Mets'
Jacob DeGrom Hair Hat was this year's "Ultimate Swag". The
Atlanta Braves
offer the most extreme combination of poor performance and cheap prices in sports.
The
Golden State Warriors 
jacked up prices by more than 40 percent. The
Atlanta Falcons
announced the lowest concessions prices in all of sports: $2 for a hot dog, pretzel or soda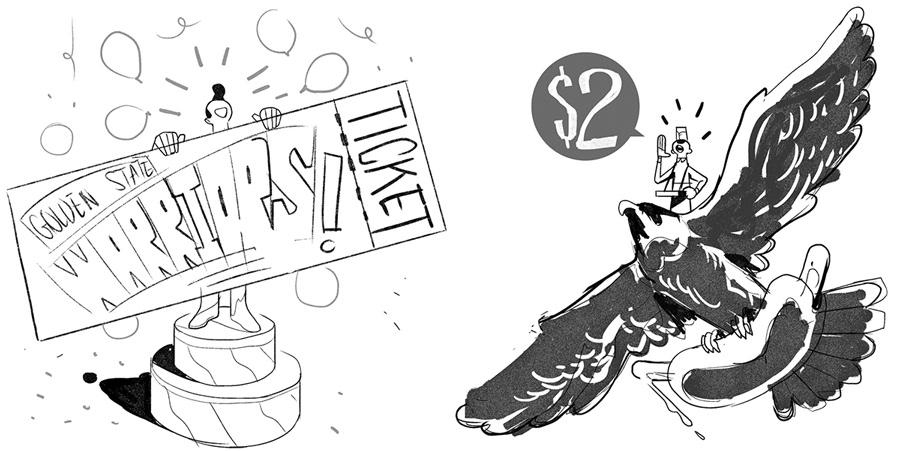 The Amway Center in Orlando finished No. 26 in the stadium rankings, earning
Orlando Magic
the
"
Ultimate Backhanded Compliment"