Two illustrations for Money Magazine's October 2016 issue.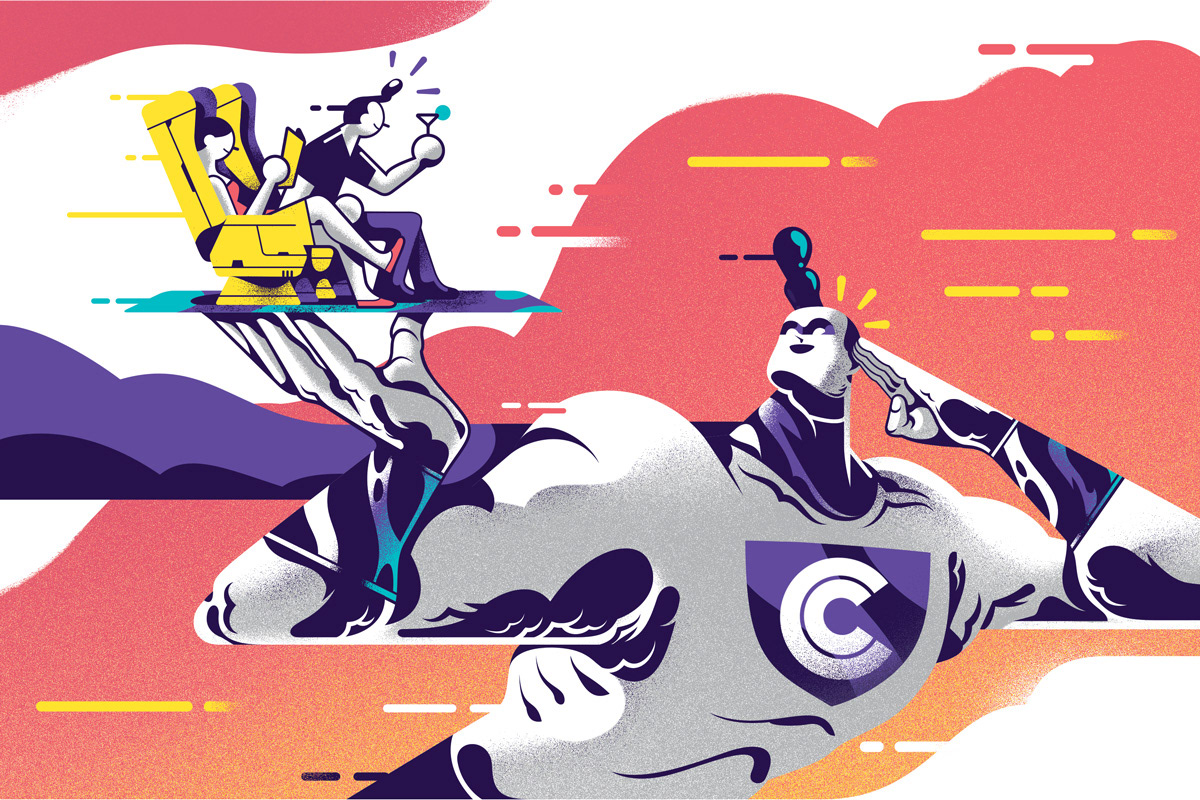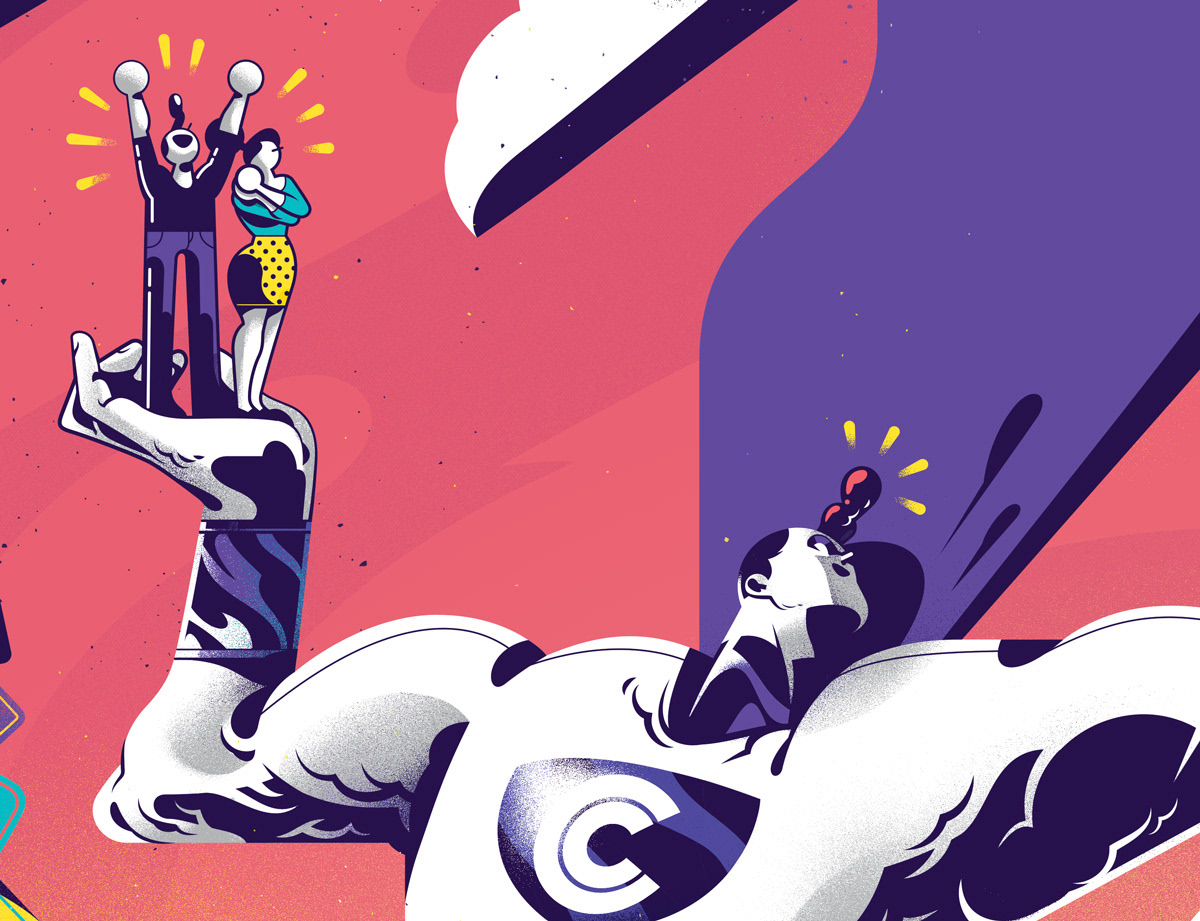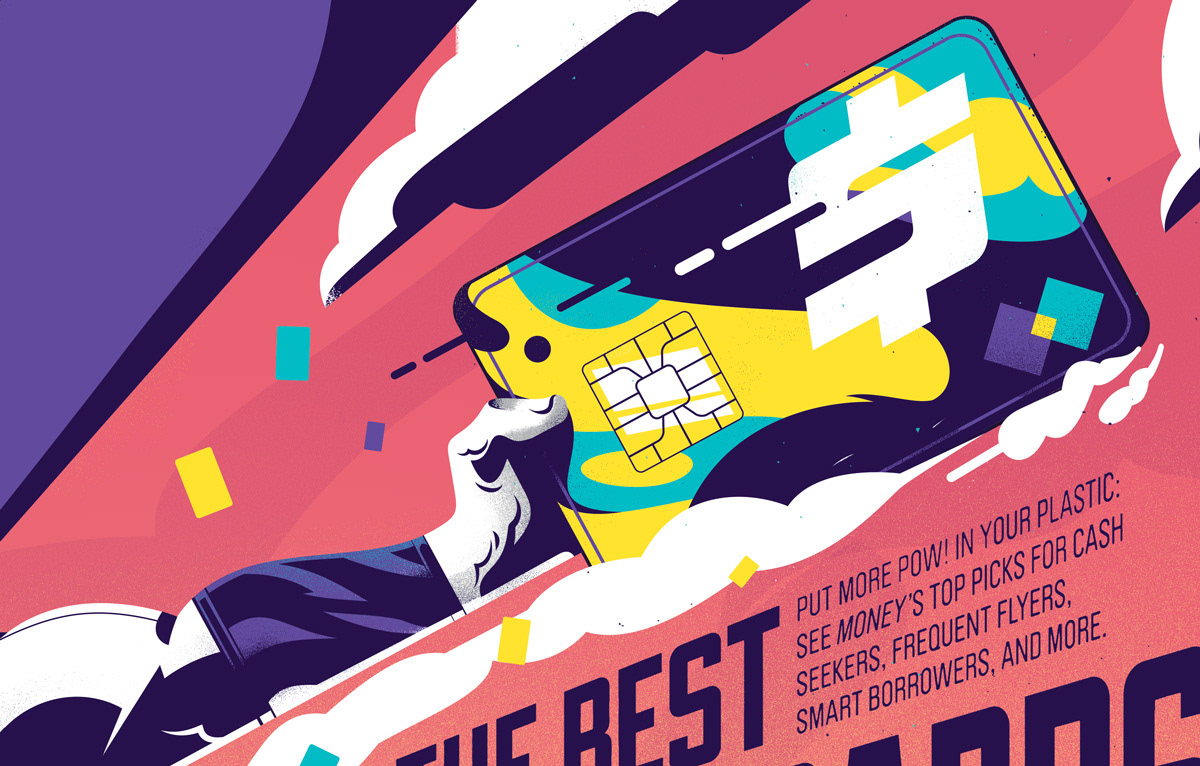 My client asked me to create two illustrations for their "Best Credit Cards" list with an heroic concept. At first the relation between super heroes and credit cards didn't click for me, so I went to my sketchbook and started drawing thumbnail sketches trying to "find" this idea. After 20 or so tiny sketches I came up with the concept of a physical representation of the super hero idea protecting the consumer/reader and fighting off all the bad credit cards.
I took the best 4 sketches and developed them further to present to the magazine. They picked the first one, where the hero is picking the best card from the pile, it had more of a victorious feel and made for a better composition with the title. They also asked me to do a female version of the hero, but in the end we went with the male hero.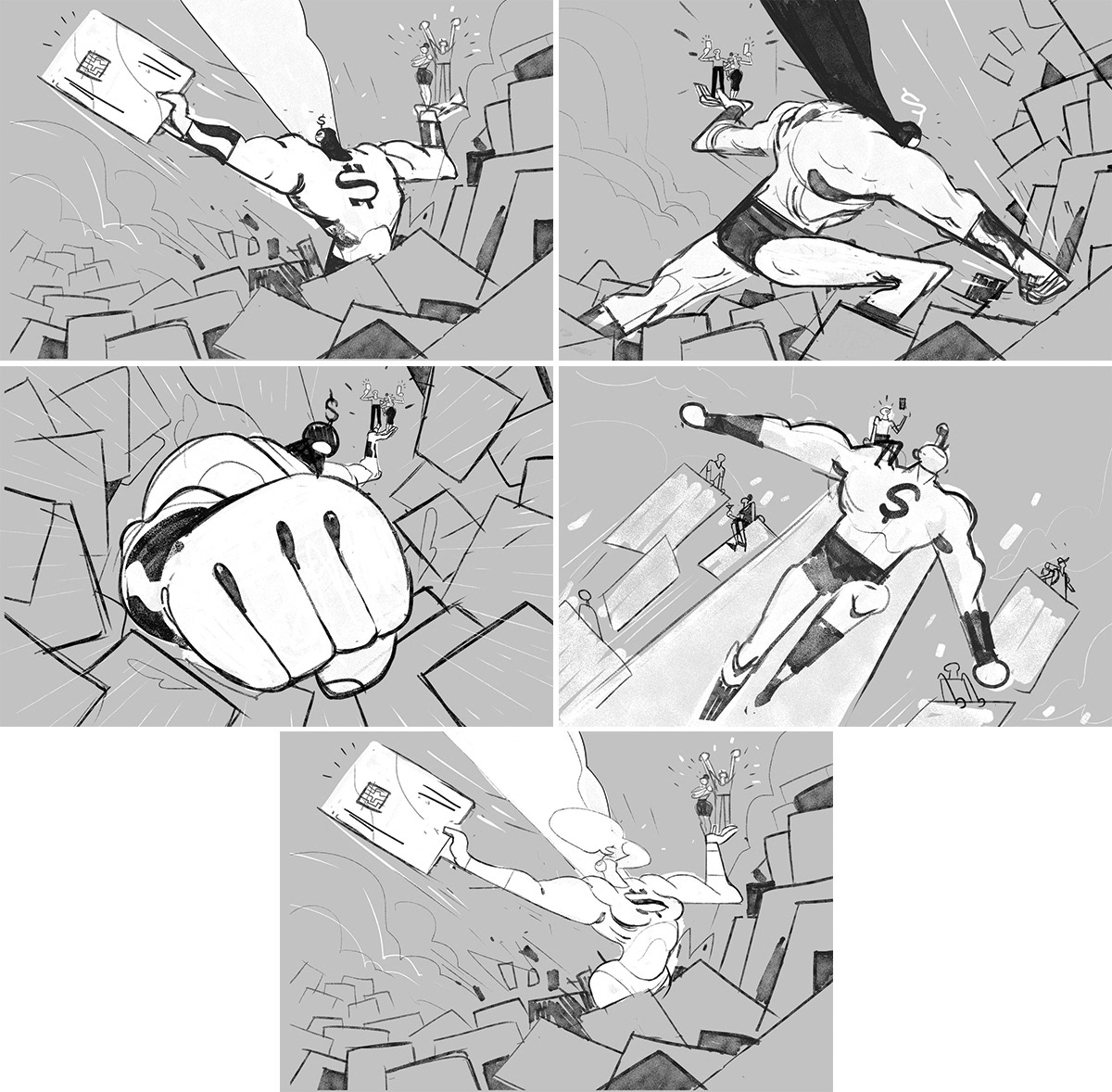 After my client decided on their favorite rough sketch I cleaned it up a bit and defined the shapes better. I changed his design a bit, his mask was cool, but it made him look a bit like a villain, and his chest emblem was changed to CC (Credit Card Man FTW!). I also did a color study of the final illustration, I wanted to figure out how to make the sea of credit cards a mass, while still keeping the focus on the hero and couple. Since there would be a lot of objects when finishing the illo in Illustrator, it'd be a bit of a headache to leave color decisions for last.