I was invited to illustrate the cover of 
Morbid Curiosity - The Science and The Secret Life of Corpses
, the brazilian version of

Stiff

, by Mary Roach. The briefing was to make the illustration relate to the theme whitout being morbid. Here's how it turned out: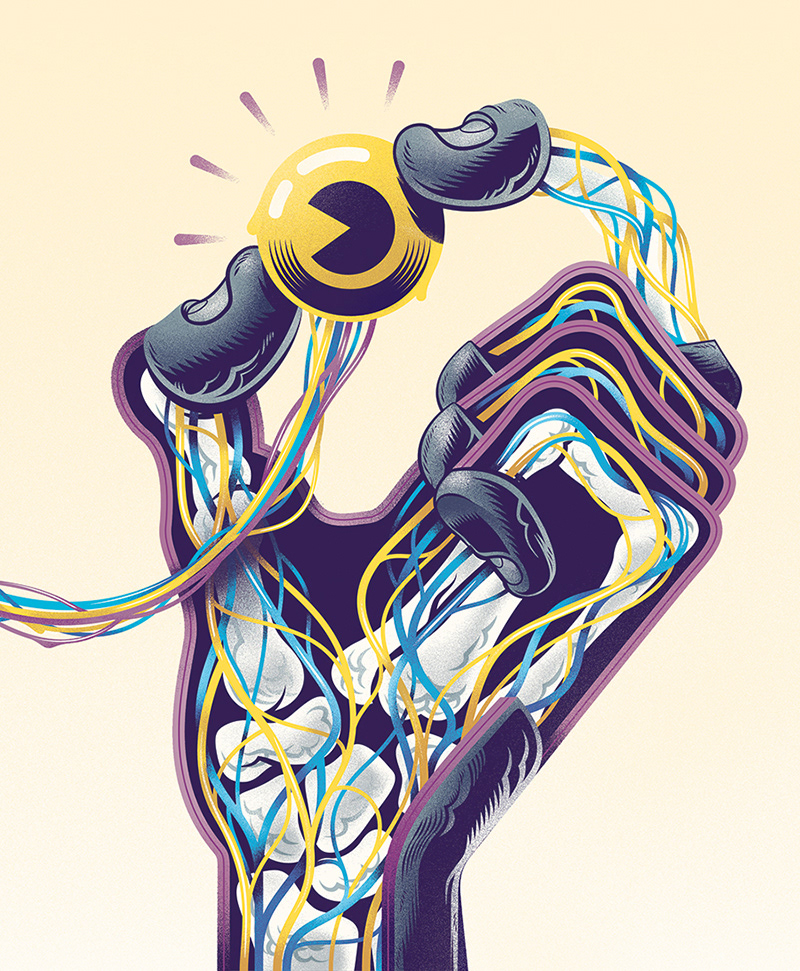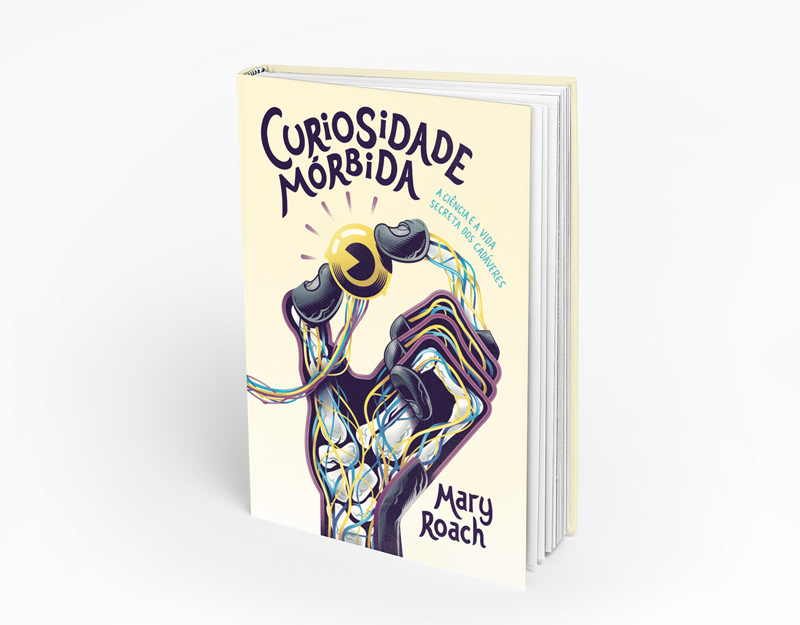 The illustration wraps around the back, where it's revealed the dead guy is holding his own eyeball.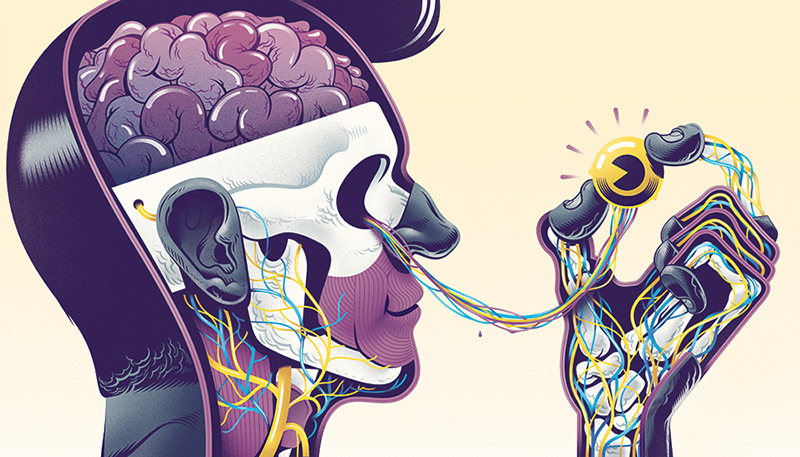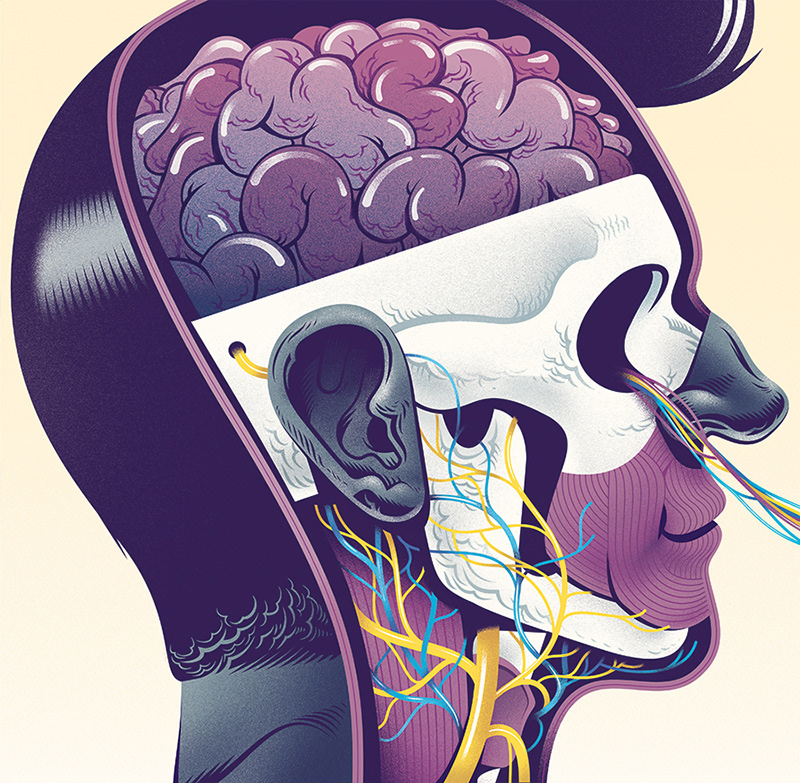 1. Rough Sketch 

I started with a rough sketch of my idea. The client asked for some kind of connection between the front and back cover, so I went with the image of the guy holding his own eyeball. In the image below, the darker columns are the cover flaps and spine of the book, so the front cover is on the right.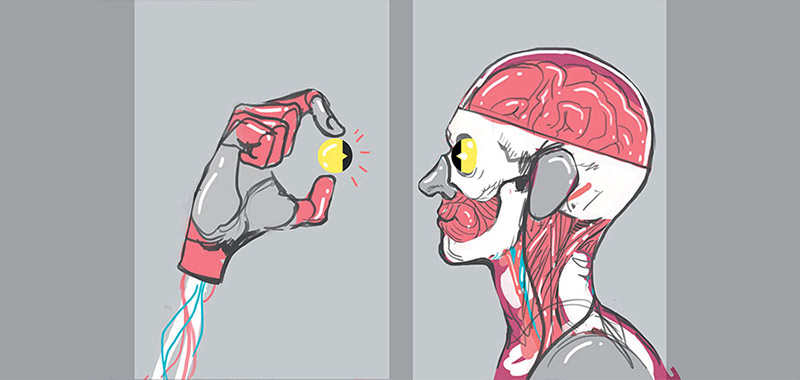 2. Layout Adjustments

The art director liked the idea a lot, but asked me to flip the illo and to make the head occupy the entire back cover. This lead me to adjust the scale of the hand on the front and I also changed the pose a bit to leave room for the title. I also went with the eye starring at the reader and added the empty socket and the optical nerve to reinforce the connection between front and back.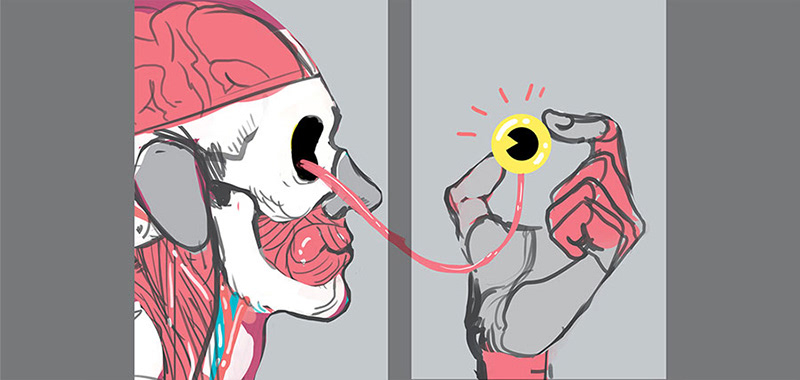 3. Cleaned up sketch 

Weeel, not exactly "clean". I was actually trying to figure out all the anatomical elements I was going to include in the illustration, so these are actually a bunch of drawings one over another. Since the hand took center stage I decided to make it more detailed, showing veins and bones, otherwise it'd make for a rather boring cover. 
4. Vector
This is where, after a few hours, the final illustration starts to emerge. I tried to make each layer with a different feel, from the high contrast skin to the bubblegum brain. I invented a bunch of veins to bring more color to the illo and also drew the optical nerve as a more complex shape, resembling wiring.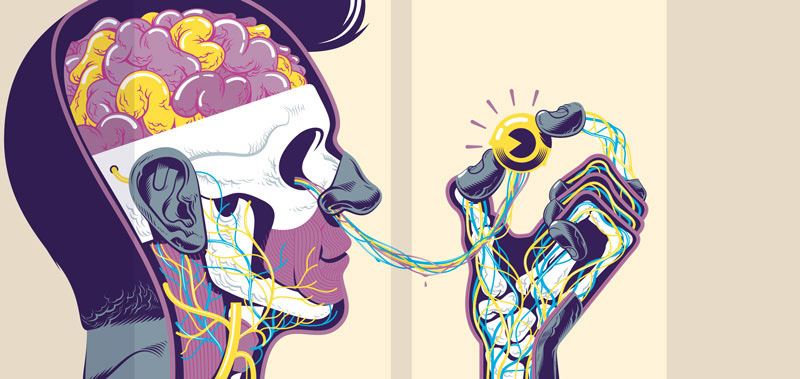 5. Final Illustration 
After the vector is done I took everything to Photoshop and added volume and textures.
I mainly try to break the stiffness of the vectors and add depth to the illustration at this stage.
6. Final Design

And finally the illustration applied to the art director's design.
In the end I had to extend the skull to make room for the back cover text.