A couple illustrations for the March 2017 issue of

The Atlantic

magazine.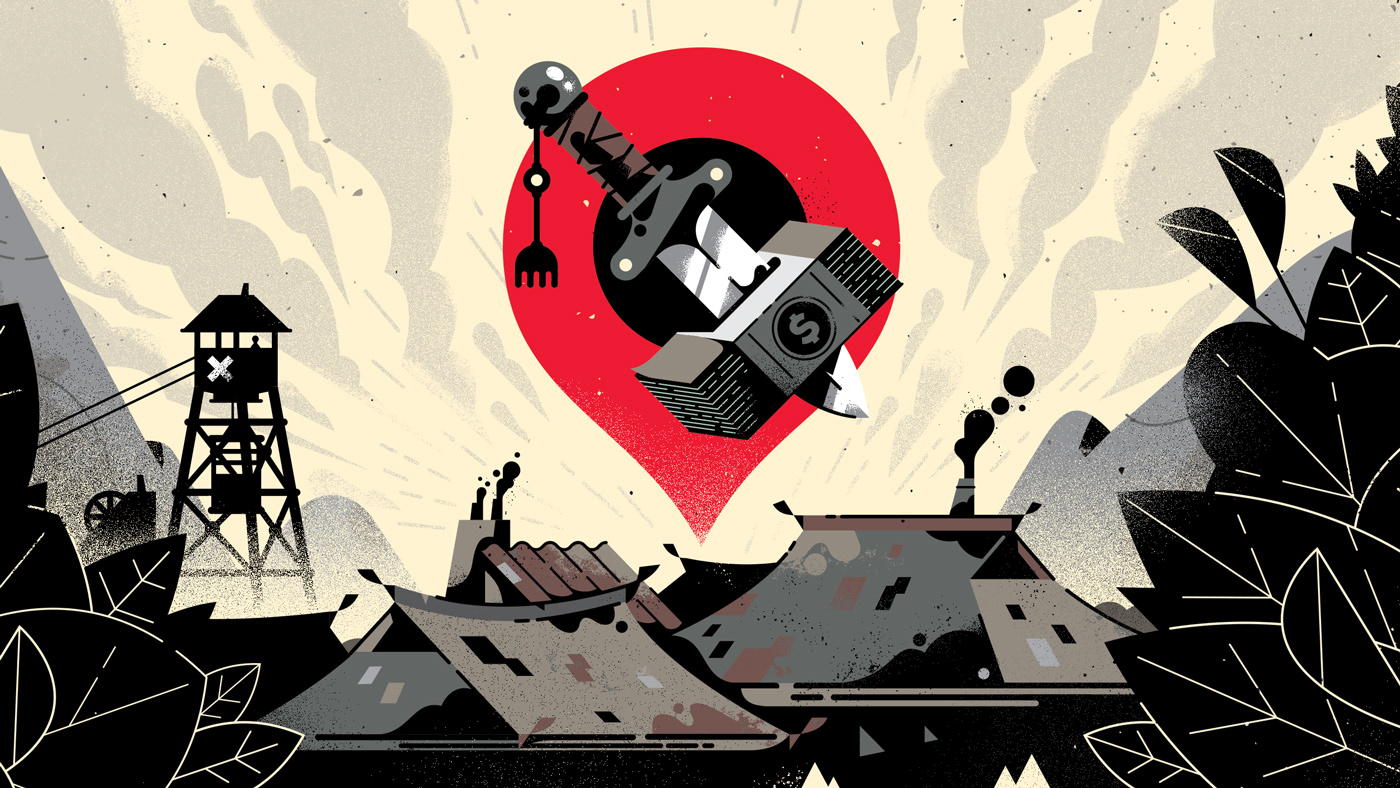 The article talks about these remote small villages in China which, due to several reasons, developed a kind of "crime economy", each of them with its own specialty. My art director asked me to split the illustration in two parts and have them relate somehow. So I decided to make the main illustration a bit more impersonal, by having a view of the village seen from a distance. And then I used the Google Maps location marker with an icon for that village's crime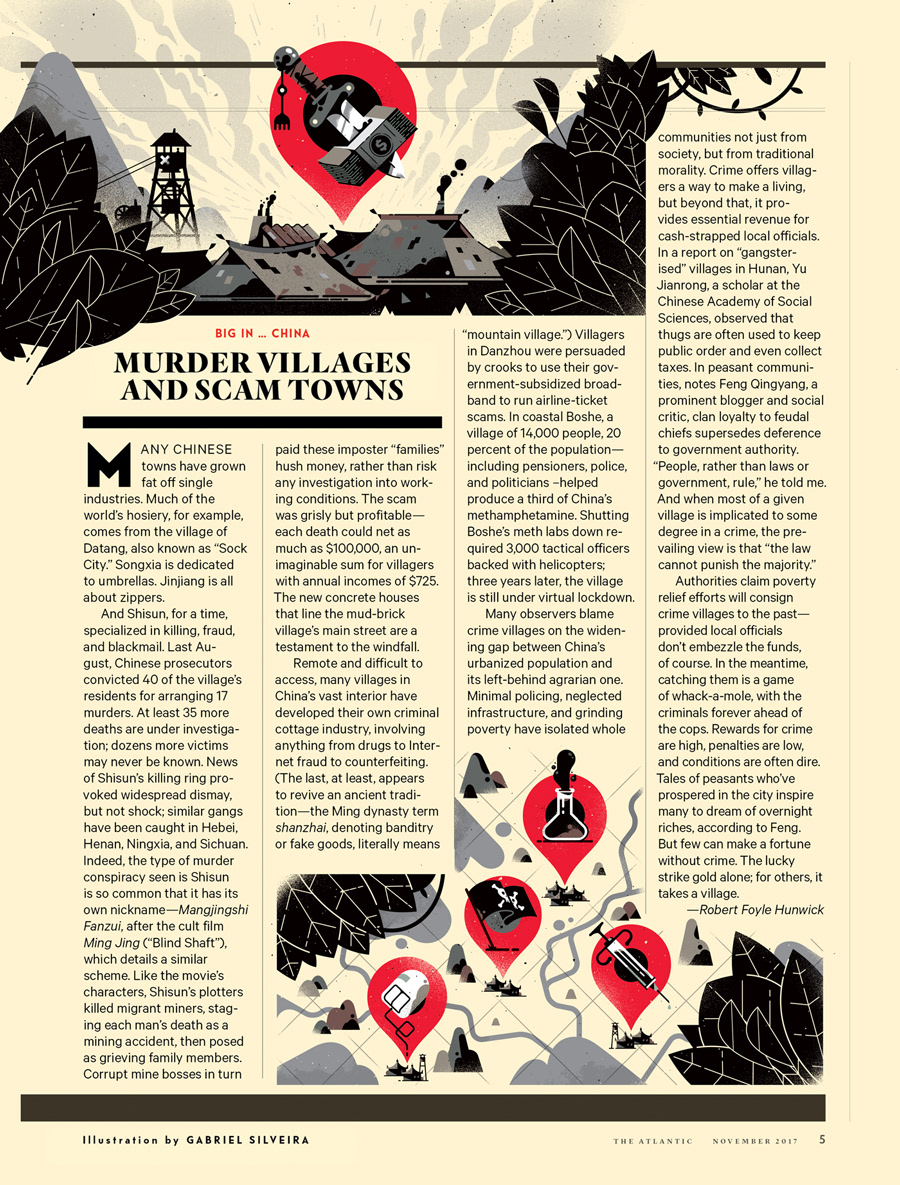 I followed the same concept on the bottom of the page, where a map shows several villages with their own crime icons.