Cover illustration for a newspaper insert showcasing the scientific research program of the
University of Caxias do Sul - UCS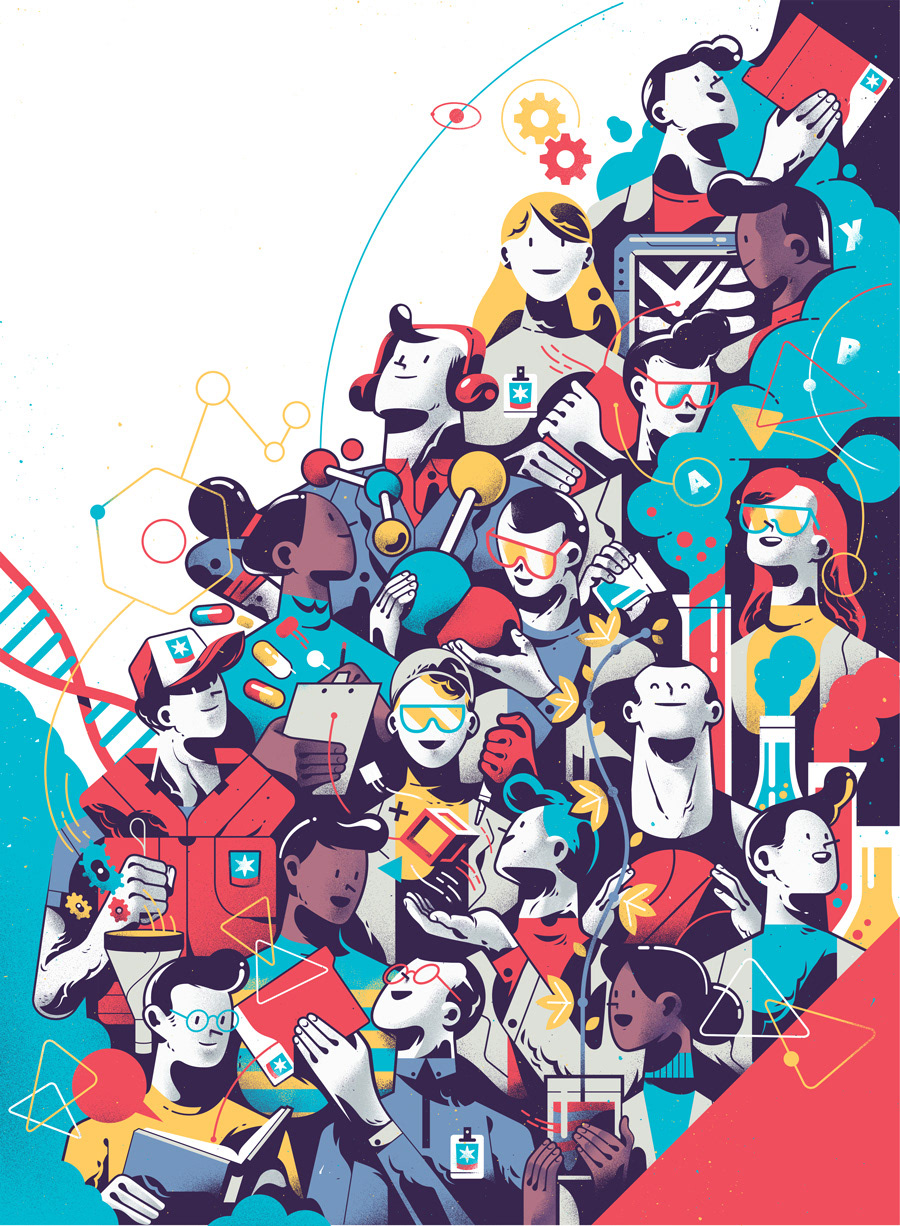 _________________________________________________________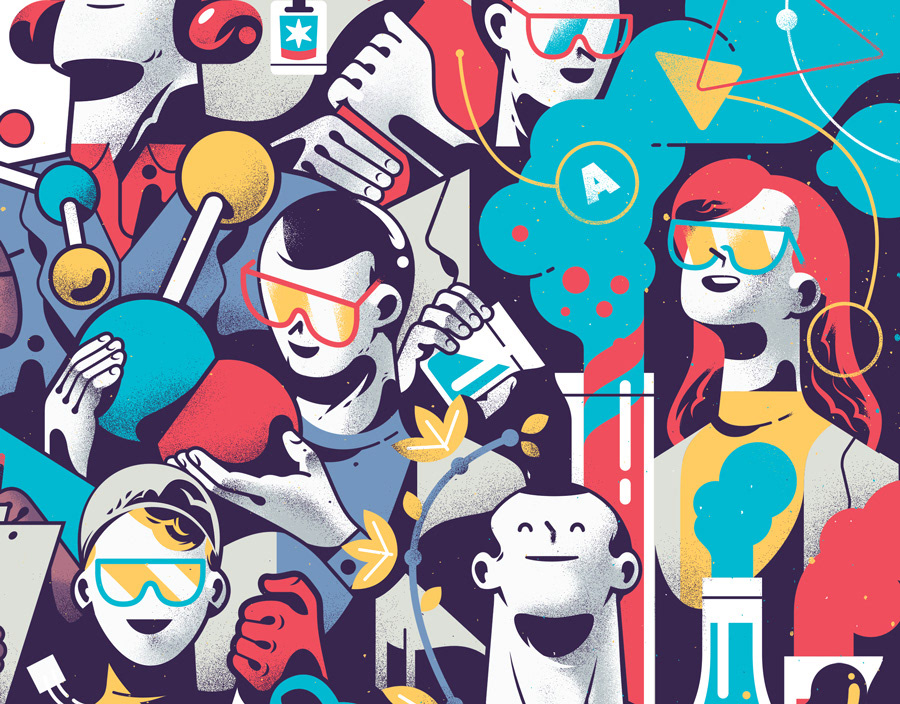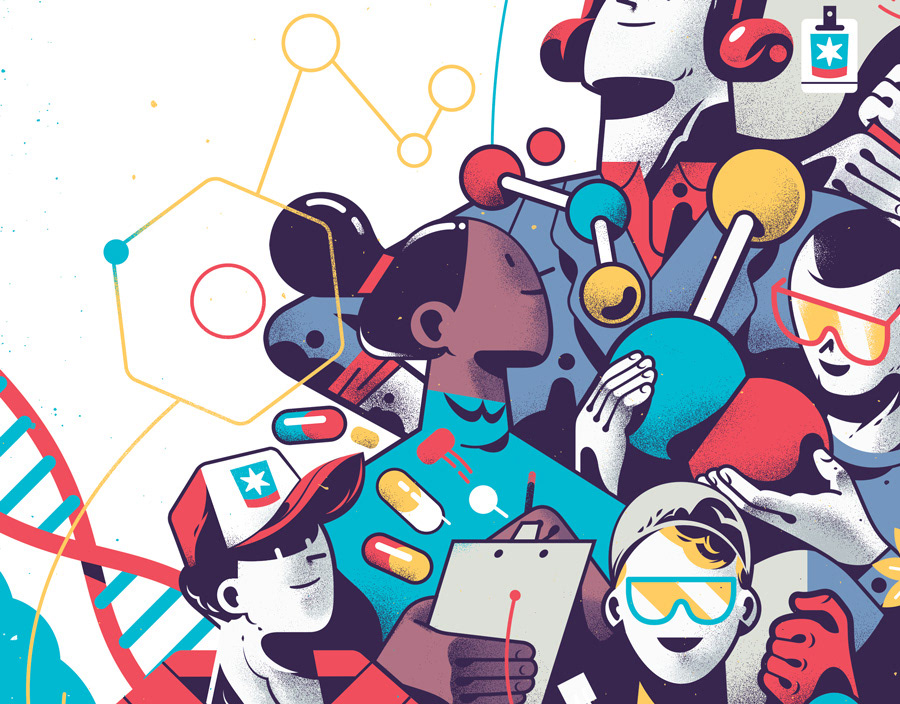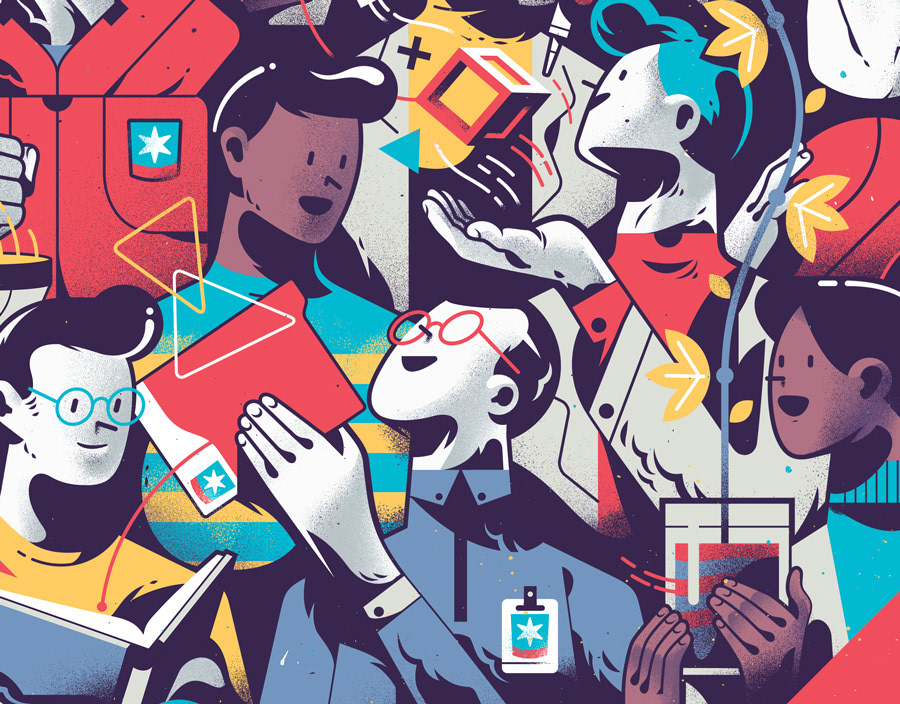 ________________________________________
This was a really cool project to work on because I had the chance to discuss ideas and work along my client during the entire process. We had an initial meeting where we discussed how the illustration could represent all the different research fields and the multiple ways in which knowledge flows between them. The idea we settled on was this scene with a bunch of researchers interacting, where knowledge/science is phisically represented by floating elements, arrows and lines. During the meeting I drew this quick thumbnail sketch: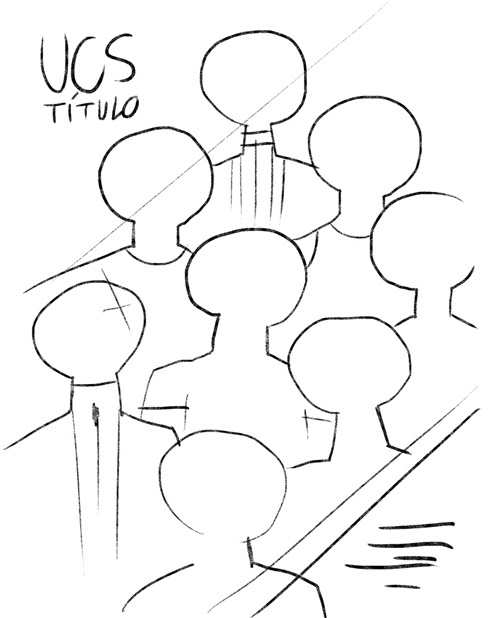 From this initial discussion I began developing the final composition and giving each character a distinct personality. From the first sketch I added some specific research fields based on my client's comments.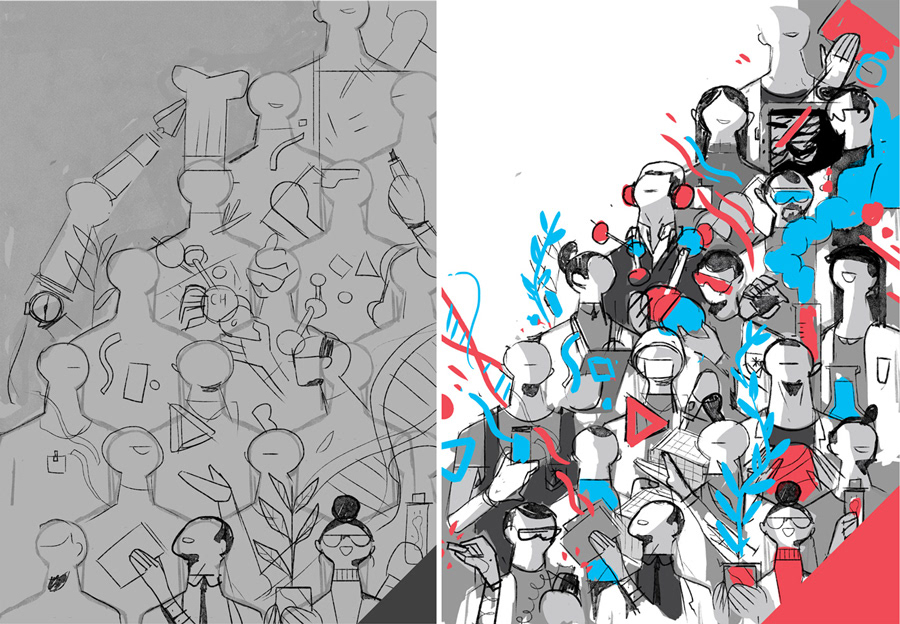 Since this was a big and complex illustration, full of characters, I tried to get to a really clean final sketch. This was important to make sure my client was on board with the final composition and each character's pose, to minimize changes in the final version.