Illustrations for the
Wall Street Journal
's
The Future of Everything
 magazine.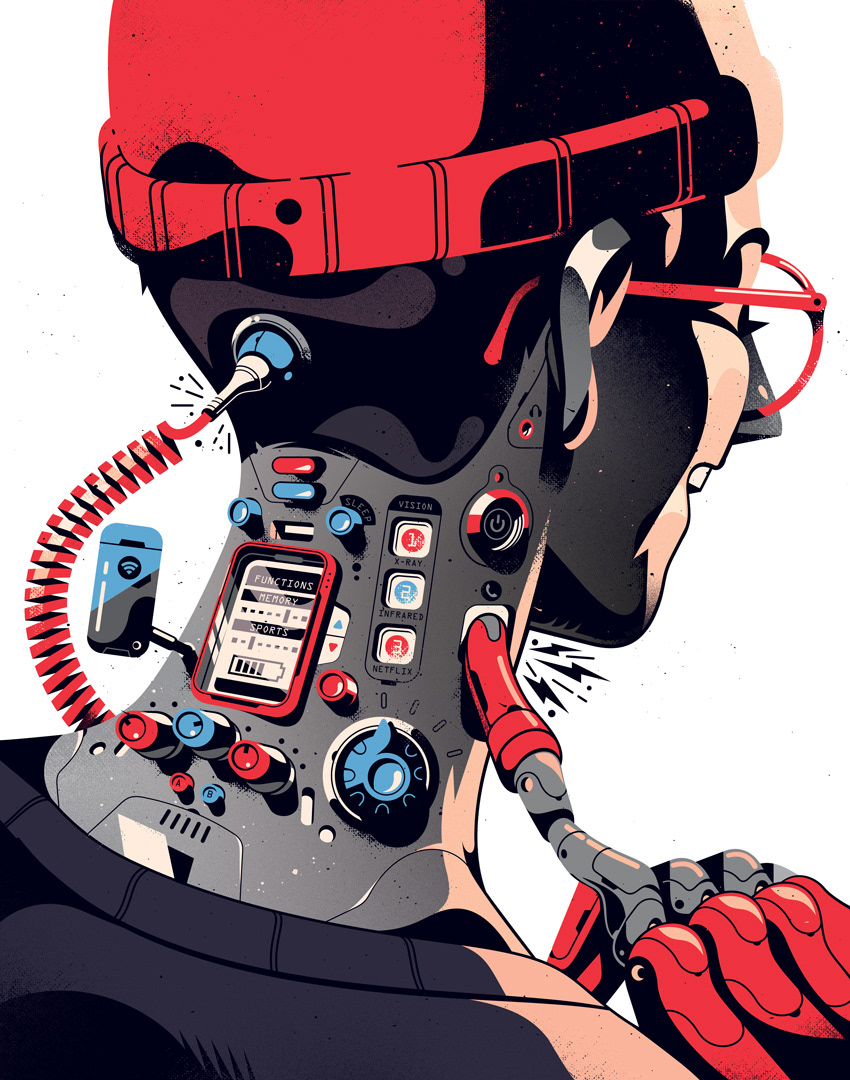 I was asked to create some illustrations for the magazine's article about neural links, body augmentations and hi-tech prosthetics.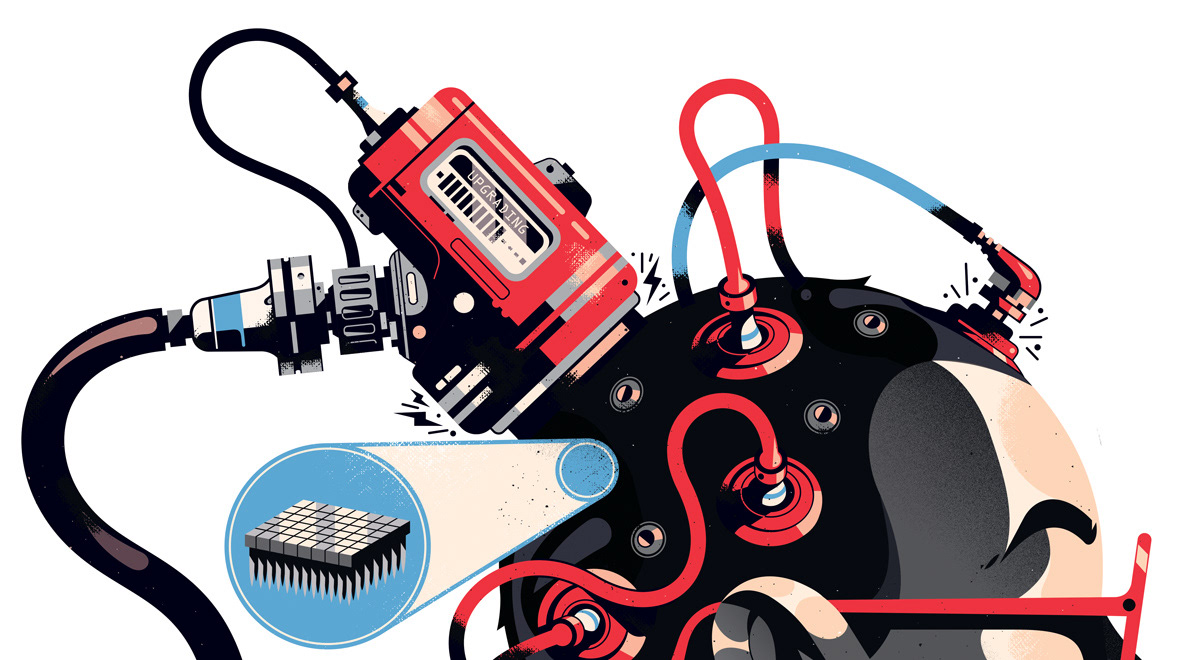 The article also talks about how machines are being thought to replicate human movement and how much of a challenge that is.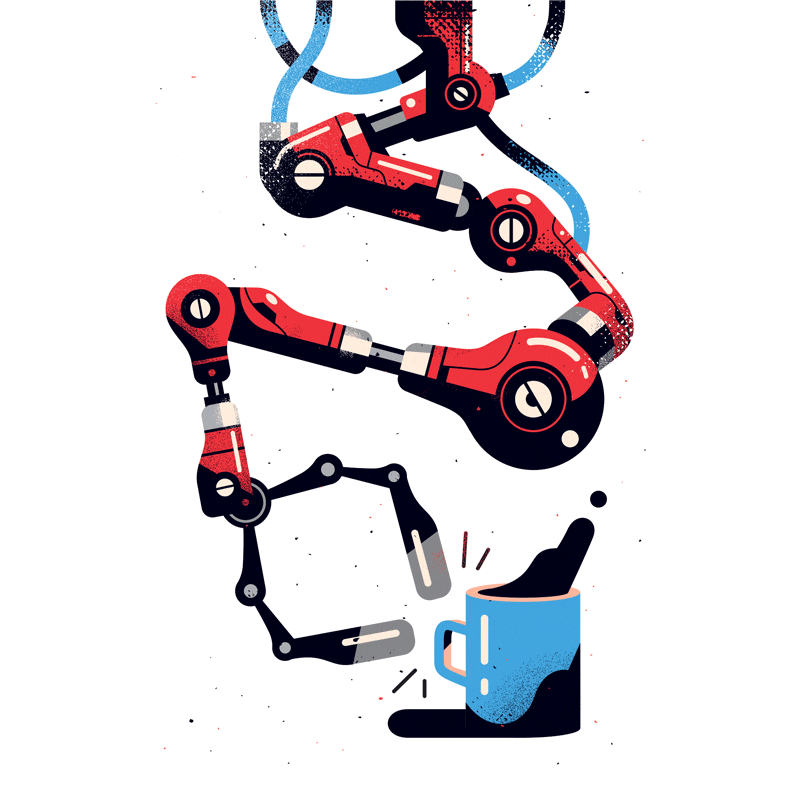 For the opening illustration I went for a really over the top interpretation of the subject. I drew a cyberhipster character (kinda like a cyberpunk character, but not so cool) with all these augmentations and technological prosthetics.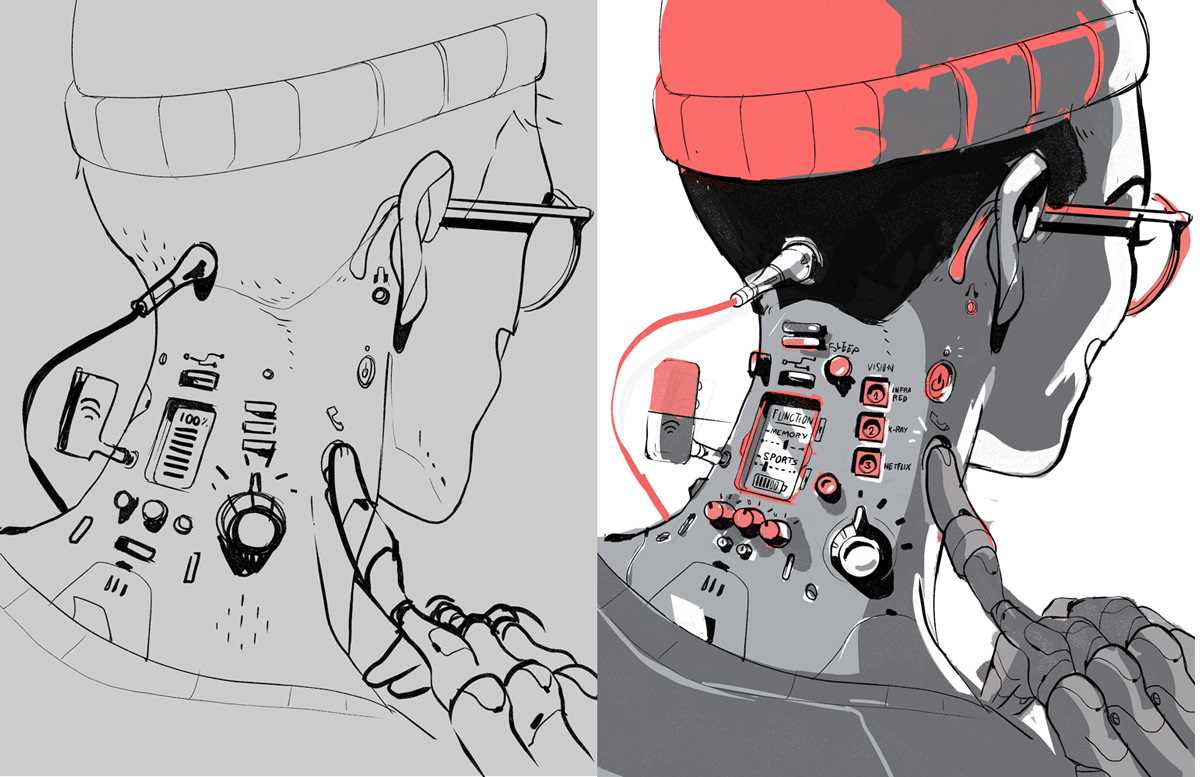 For the second one, I illustrated the real life technology of brain implants. To be honest I just added some sci-fi flair to it, because the real thing looks almost exactly like this.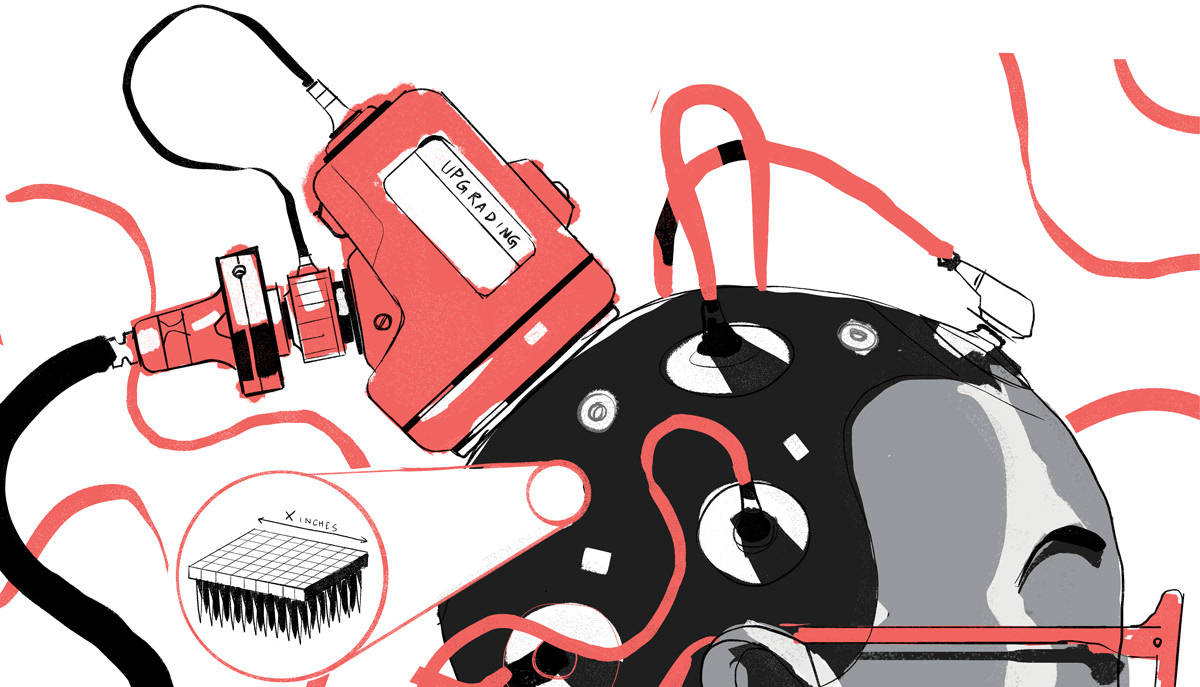 And for the final spot illustration I drew a robot arm struggling with a simple task. I created a few options with examples discussed in the article and my AD went for the coffee mug option.