A couple of illustrations for 
Wired Germany
's October '15 issue.
They accompany questions from the "Miss Know it All" section of the magazine.
__________________________________________
First Question:
 " I kicked my broken vacuum cleaner and now I feel bad about it. Is it possible that we humanize the machines around us too much?"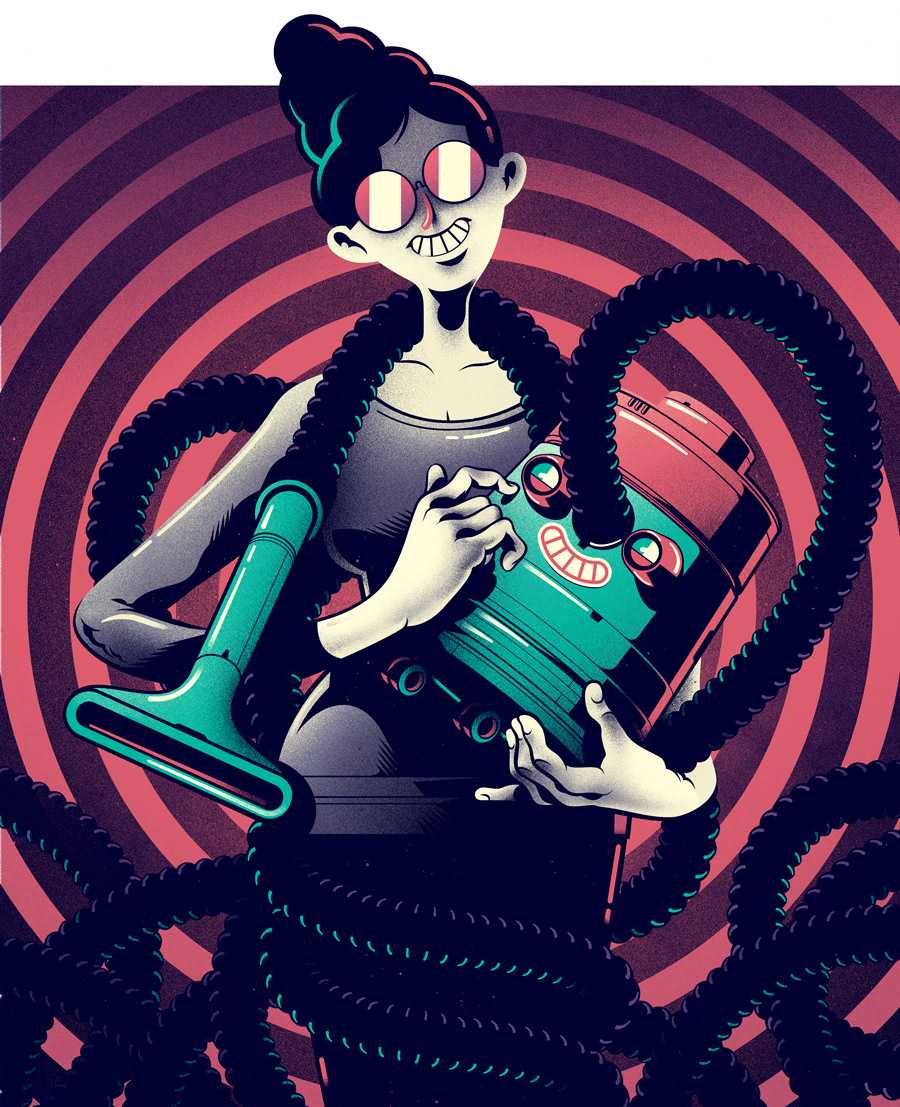 Second Question:
 "I have hated smileys and now I hate Emojis. I can't understand why grown up people send pictures of laughing poop and angry cats. How can we stop the infantilization?"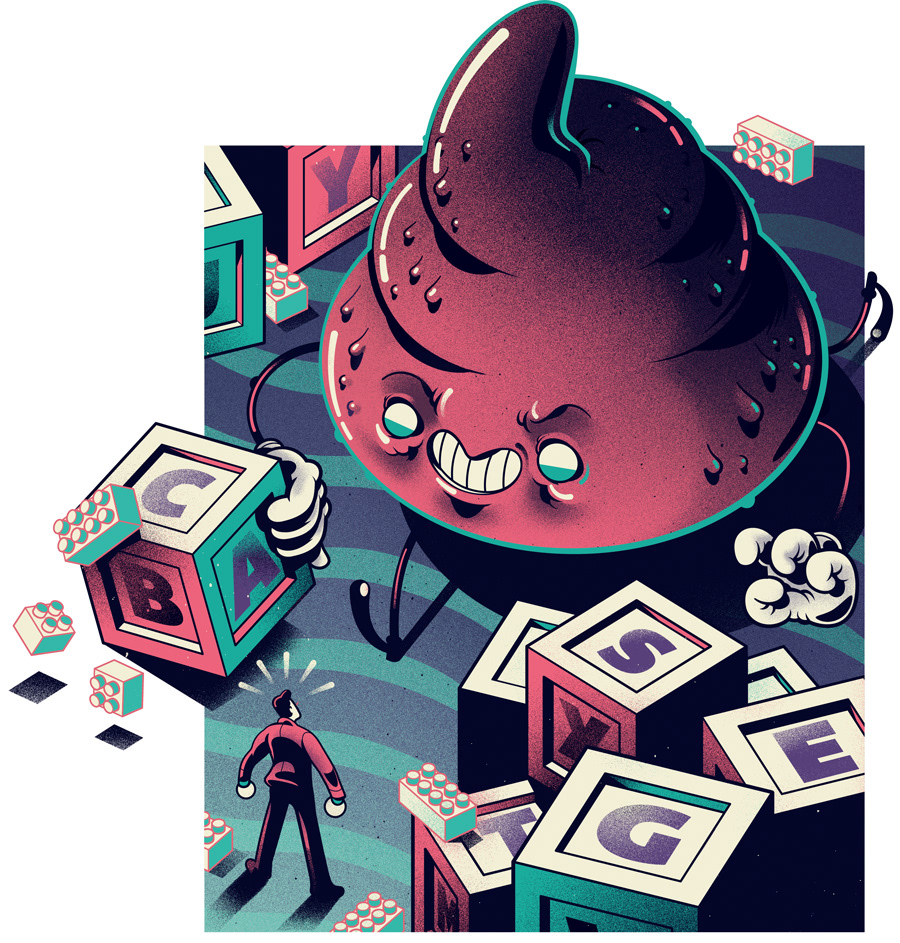 _______________________________________
To tie both illos together I played around with the contrast of funny/creepy. In the first one I tried to make the vacuum cleaner really cute, but the woman has a crazy stare and the background is inspired by the Psycho movie poster. And in the second one the guy is standing in this Toy Story setting, but he's about to be crushed by... the poop emoji monster! Like in the previous opportunity I had to illustrate this session, I also used the color palette to bring both pieces together.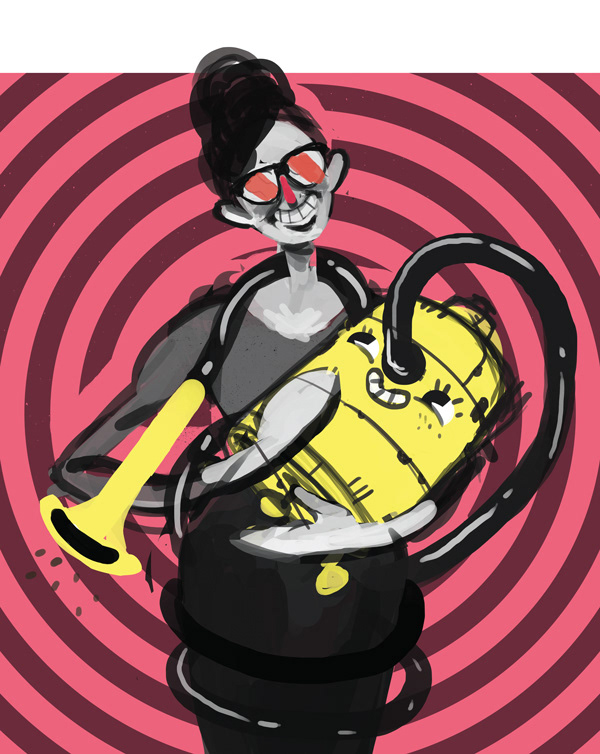 First illo cleaned up sketch