Wired
Magazine asked me to illustrate an article about robot cooks.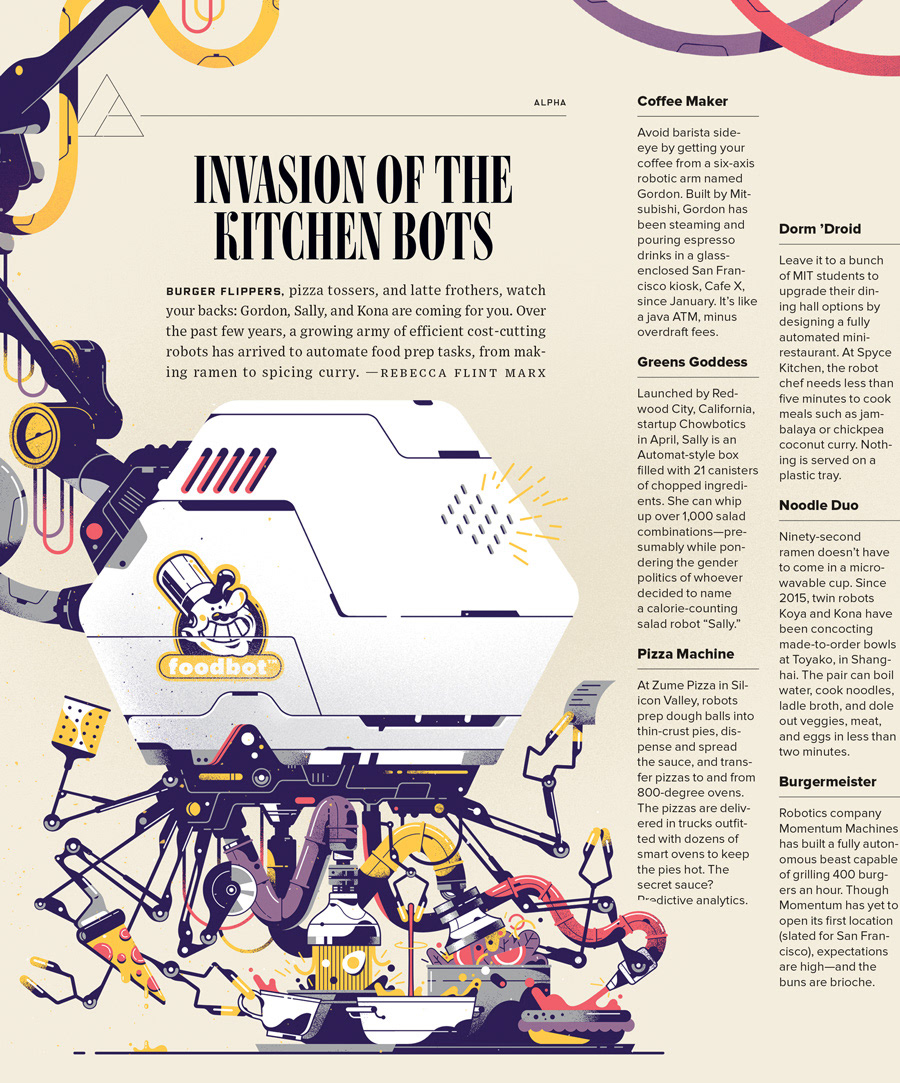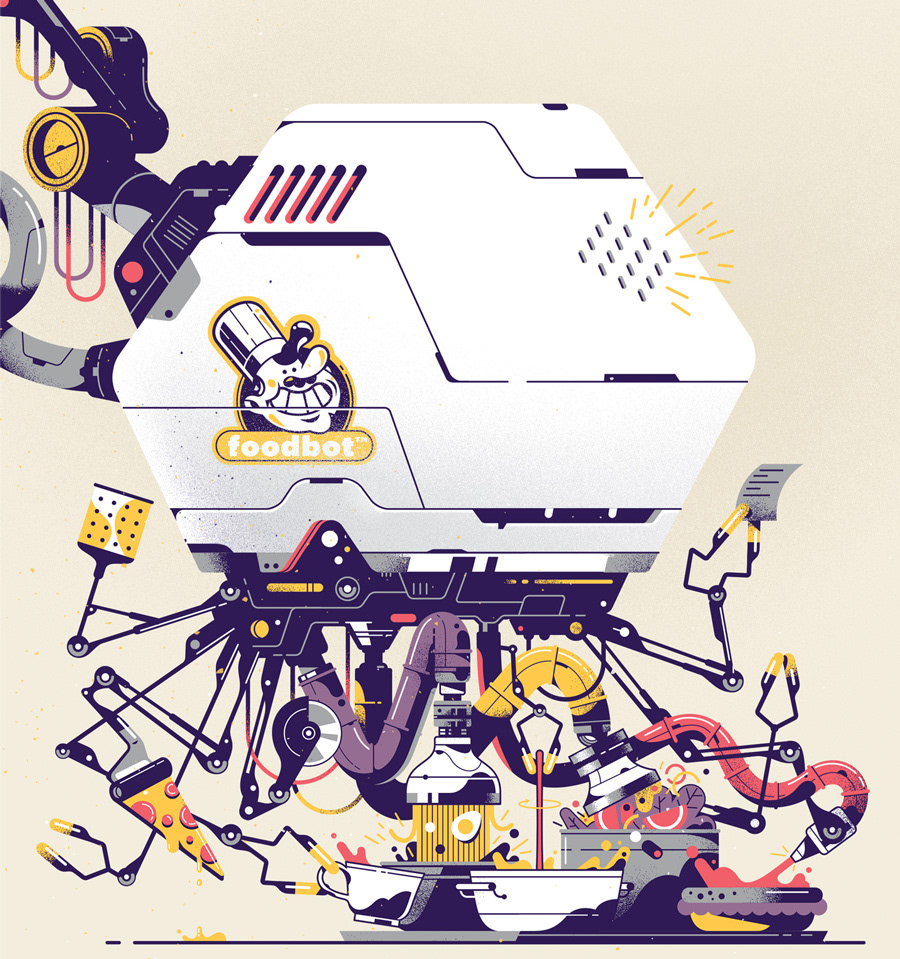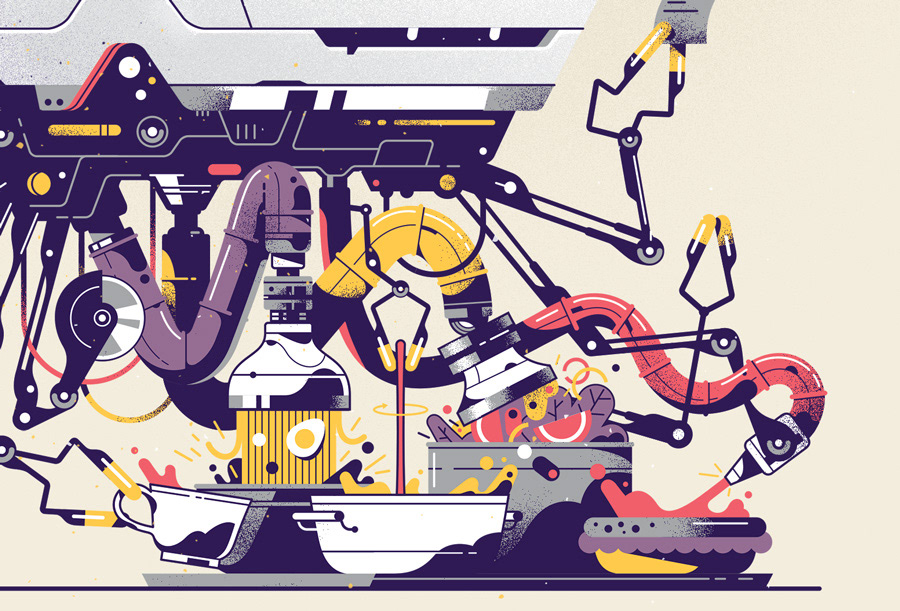 My art director was really open about ideas, the only constraint was having to reference all the cases mentioned in the article. So I decided to draw a multi armed robot preparing all the dishes at the same time. To save on time I sent Wired some ultra rough preliminary sketches, just to get the idea and composition approved.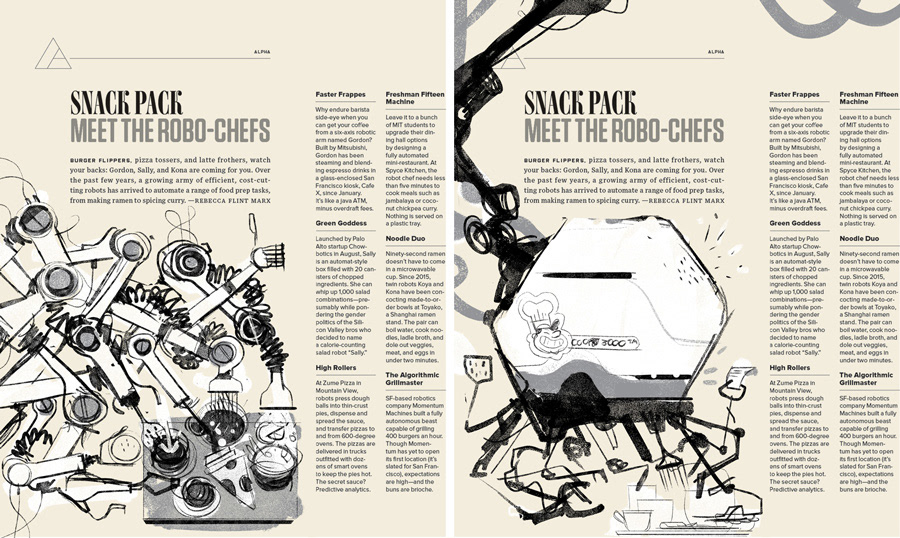 They went for the second option, showing the robot's full body. From the initial sketch I developed it further, adding the details for all the dishes and giving the robot a bit of a grumpy expression while checking the orders.